The head writer of Mzansi magic's drama Umkhokha and Gomora penned down how former Miss India South Africa 2002 Sorisha, wife to Durban business man Vivian Reddy came to his rescue at a lonely and sad winter night in 2004 at Mpola.
Writing the story to us Chris wrote, "I'm working late, and when I look up, I stumble upon Sorisha's beautiful face, and my eyes fill with tears. Tears of nostalgia. Allow me to take you back to one June afternoon in 2004, in Mpola, Durban.


I'm wearing old shorts and flip-flops, sitting on a broken wall of Mcashelwa's unfinished two-room house, wondering how I ended up as a loser. Just two years ago, my maths teacher said I had a bright future."
Read More:
Lady Du Gushes Over Isibaya Actor

The magical writer continued to describe how he had no job or plan. He said he was just sitting there all day, listening to Metro FM and day-dreaming about a life that seemed unrealistic at that time.


I am saying at that time because since then Chris made a name for himself. He came to our screens and played Dabula Ngubane in Isibaya on DSTV Channel 161. He gained many followers who were impressed by his acting not knowing how well he writes.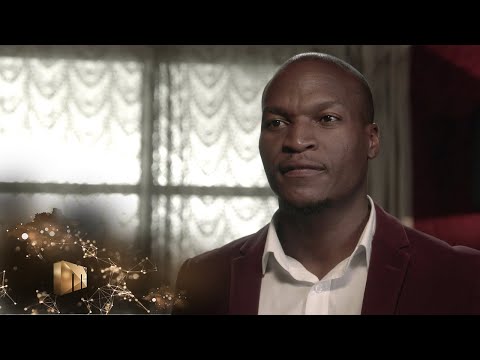 Since than we started noticing him in TV dramas like SABC1's Single Guys and Mzansi Magic's season two of Isithembiso. We also learnt that Chris is the mastermind writer in numerous television series including Abomama and Uzalo where he began as a storyliner.
Read Next:
Black Coffee Meets Another Black Coffee

Chris continued to tell his story, he said he heard a voice singing, "There's a battle ahead. Many battles are lost. But you'd never reach the end of the road while you're travelling with me."


His hands froze and he asked himself who was singing, a voice continued to say, "Sixpence None The Richer on East Coast 94.95." Chris wrote this was some of the sweetest, happiest, most comforting voices his ever heard. The lady than introduced herself as Sorisha Naidoo, and promises to stay with him until 9pm."


The writer said he thought to himself, "Well, Sorisha, if you have more gorgeous songs like the one that just ended, I hope 9pm never comes."
Chris said after the songs Sorisha played he felt everything was fine. Followers praised the way Chris was able to take them to a place he was back than.

Some followers commented, "Isegazini lento yokubhala (It's in your blood), you literally took me to where you were in 2004 eMpula."


"I love your story telling, I normally don't read other people's long texts but yours, I read to the end, always fascinating," said a follower.

Image Credit -Instagram