It's been nearly 48hours since the Channel O African Music Awards took place and they're still the talk of the town. Now mostly with such awards the attention is always steered towards the ladies and what they were wearing.
And looking at these two ladies you'd understand why. Goodness we didn't know Denise had such perfect  buns!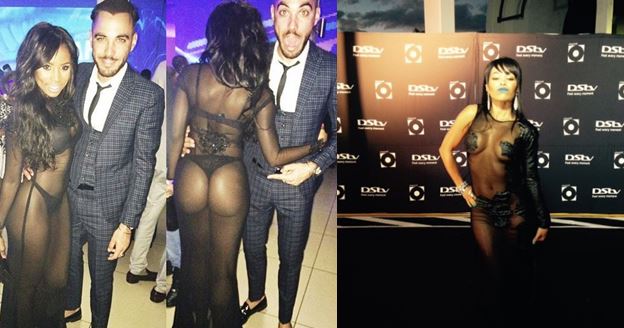 However the gentlemen of the industry also put their best foot forward! It's unfair that on a night filled with style we only focus on the ladies, so fellas here's your shout out. Let's check out some of the best dressed gentlemen at the Channel O African Music Video Awards. 
 Channel O Awards host, Siyabonga Ngwekazi never disappoints when it comes to stylish garments. Rocking an all-beige outfit, Siyabonga put on this simple look consisting of a waist-coat, formal pants and accessorized the look with a formal hat and florsheim shoes. Simple, clean and elegant just how we like it.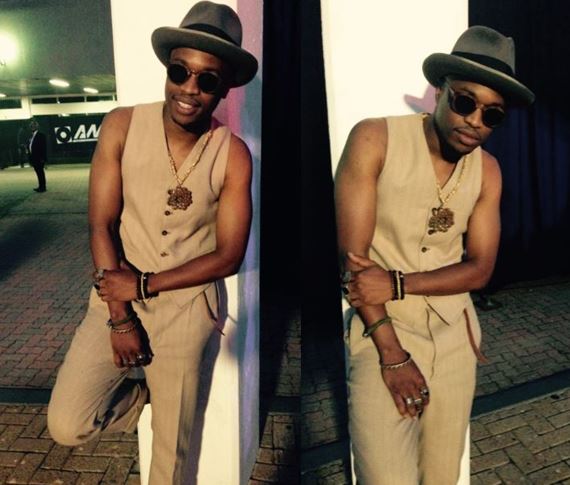 Looking all handsome and charming  was Kiernan Forbes who came onto the red carpet with his stylist, who was suited in all red. We don't know this guys name but he seems to be a favourite in the local hip hop circuit, we once bumped into him at DJ Milkshakes' My own music video. He sure must be doing something right because AKA was looking quite suave on Saturday night.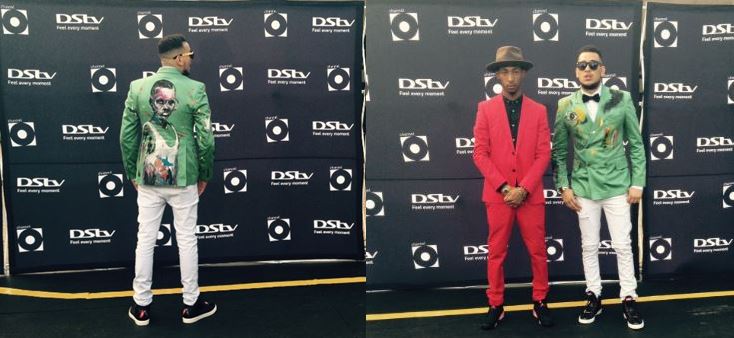 Boyzn Bucks member and self-proclaimed Boss Zonke, Ricky Rick was undoubtedly one of our best well-dressed men on the black carpet. Instead of opting for a well-tailored suit Ricky Rick proved why he's the don of umswenko (swag) by rocking this tailored/printed tracksuit and all white sneakers.  He not only looked fresh and clean but we loved how he looked so comfortable in this attire.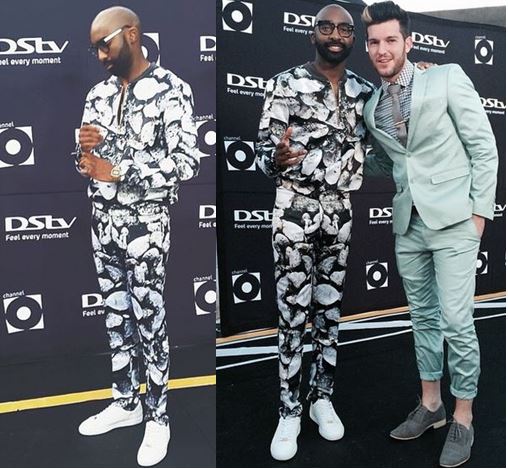 Simplicity was the order of the night. Kwesta and Kid X's all-white attires sure did catch our attention, and they each had just enough golden accessories to finish up the black carpet.