We're approaching the last few days of Breast Cancer Awareness month. By now, we've probably seen and heard enough about the campaign to numb us to any further stimuli.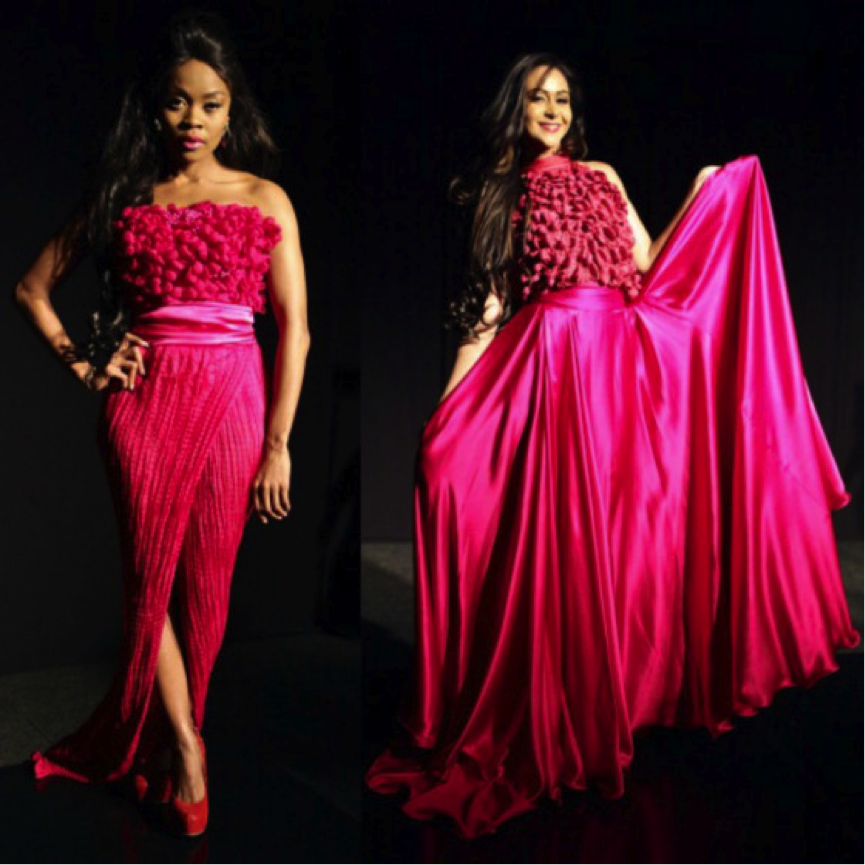 SA's wonder kid, Gert Johan Coetzee, featured local celebs such as Thembi Seete and Zuraida Jardine as part of his Fashion Week installation.
Gert-Johan Coetzee's star-studded, pink berry-inspired collection thrust the fashion world right into the thick of the October-long campaign. Say what you want about the man or his designs, but it's always refreshing to see what I term 'fashion with a purpose'. Once again, he has made us sit up and admire; and hopefully- somewhere in the recesses of our minds- take action.
The one thing that concerns me about my generation is our lack of action. Sure, we all talk a good game, but how many of us took this opportunity to get checked out? Or encourage someone close to us to get themselves checked out?
I'm hardly one to point fingers because I'll admit, I'm a part of the problem. This would've been the perfect opportunity for my mom and I to go together (after all, these bazookas in my bra are from her).
Let me get back on track before this piece gets too soppy and preachy- there were several celebrities and fashion icons that have lent their voices to this campaign. A few of them were: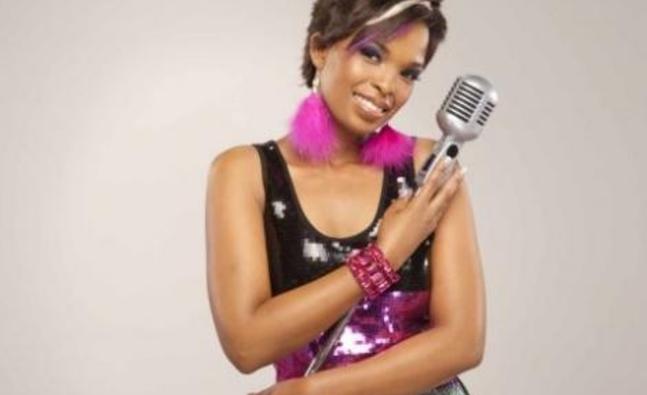 Mbali Maphumulo had her first breast cancer scare at 21, and had a double mastectomy at 26. (Image Court: All4Women.co.za)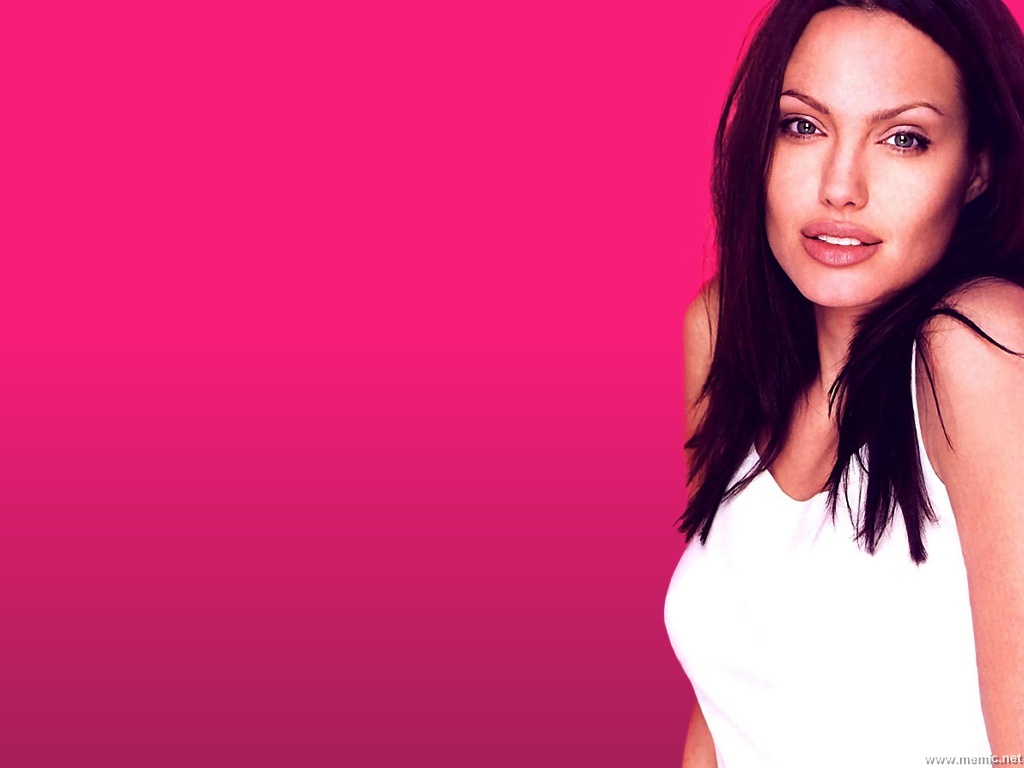 Angelina Jolie also opted for a double mastectomy to reduce her risk of dying from breast cancer the same way her mother did. (Image Court: www.sfondi-desktop.eu)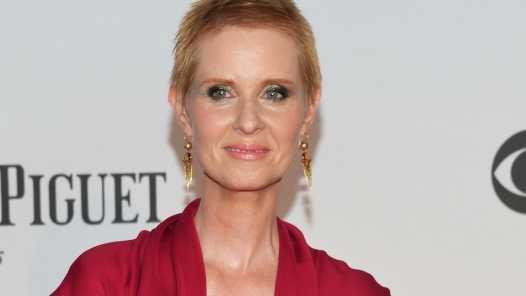 Cynthia Nixon: She's most widely known for her portrayal of Miranda- the most 'sane' of the Sex and the City ladies. (Image Court: MSN.Com)
Kylie Minogue stole my heart with 'Spinning around' in the 90s, and endured her own breast cancer battle in the mid 2000s. Lucky for her, she had the yummy Olivier Martinez's shoulder to lean on... and she passed him on to Halle when she was done. (Image Court: TopNews.IN)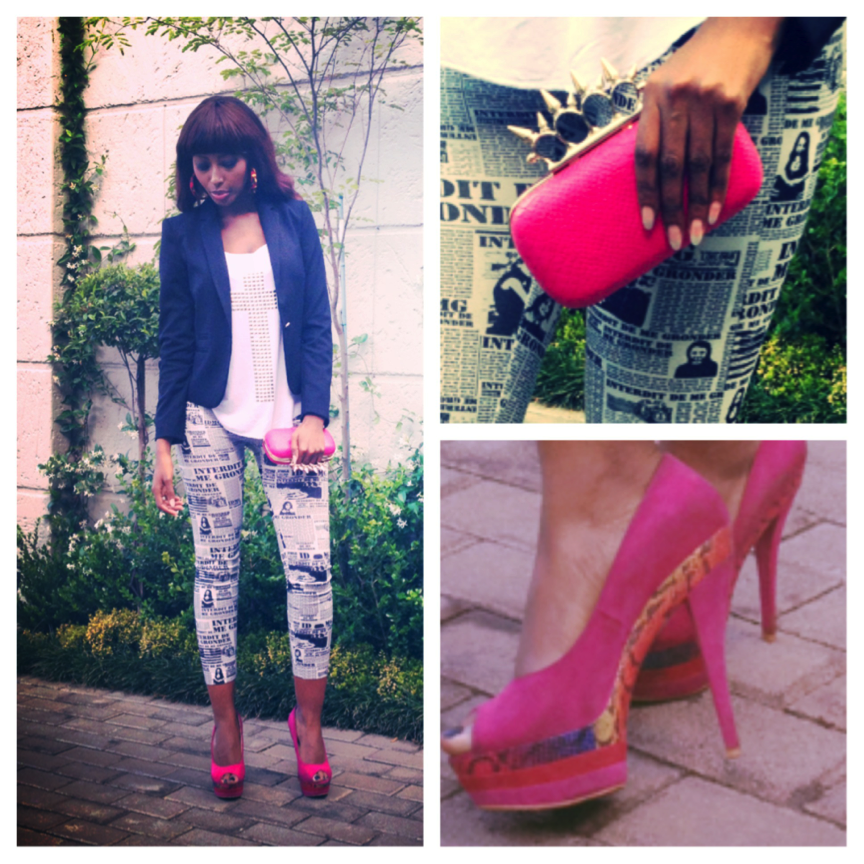 And I've been doing my bit when I step out, with pink Purfect 8 clutch handbags as my 'awareness accessories'.
So ladies, fellas, think pink with pride this month. But more importantly, take action before Halloween catches up with you!
Til next time, stay fab,
Sinazo Yolwa
Purfect8 Clothing and accessories are available from Bello Couture in Melrose Arch and Maponya Mall (011 0707 996)