Hip hop is currently ruling the local music industry. This is down to the recent rise of many new hip hop artists and groups, who are releasing smash hit after smash hit.
What's also great about this new wave of talent? Well, they are proving that you don't need to relocate to Jozi to make it in the music industry.
Durban is also making its mark on the industry, producing many new artists. Amongst them is Ghetto Squad, with their banging single Umngani Onjani currently taking the country by storm.
The hip hop group consists of three members - Sanele (Kepza) Ndlovu , Sithembiso (Def) Mngadi and Vincent (Marvin G) Nene. The trio are all from Tongaat in KZN, but currently stay e Dubane (Durban).
In total, Ghetto Squad has released three official singles: Bayede, Heita Holla, and their most recent release, Umngani Onjani.
Speaking to ZAlebs, Marvin G said that all the singles they have released have laid a foundation for them as a hip hop group.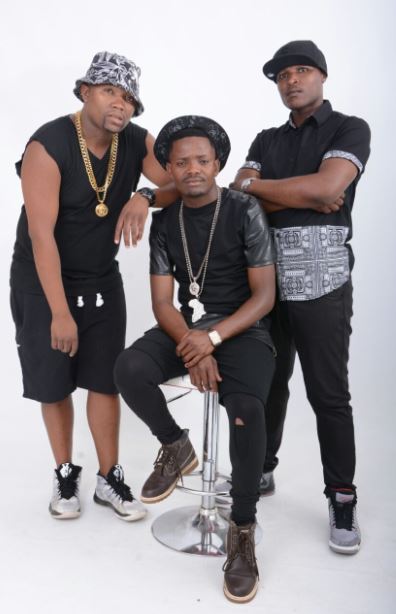 "We are no longer underground rappers. More people are taking notice of our music and we are getting booked to perform in many gigs. The single (Umngani Onjani) is receiving airplay on most radio stations - national and commercial.  This is great and makes us happy because we always give it our best when making music," Marvin G said.
Marvin G continued to explain the meaning behind the song, and how it has been inspired by the township life and the betrayal of friends.
"The song is about those friends who cheat with your girlfriend. It's also about those friends who always want to pull you backwards and never want to see a friend succeed. Everyone has experienced such friends or have seen people being back stabbed by such people" he said.
Marvin G added that the group are currently in studio working with hip hop artist Young Prince and gospel artist Andile Ka Majola.
"There's a single titled Awe! Awe! that we did with Young Prince and will be released soon. We're also working on a hip hop/gospel track with Andile Ka Majola. We are definitely taking hip hop to another level. We also urge people to book us through our manager at [email protected]," Marvin G added.
So, do the right thing and book them people.