It's every foodie's dream to have a chef from a trendy European restaurant whip up a culinary masterpiece just for them and be able to browse through an eclectic artisan food market – which is exactly what awaits visitors to South Africa's first Delicious Festival, taking place at the Blue Hills Equestrian Estate in Kyalami on the 5th and 6th of October 2013.
While celebrating South Africa's finest culinary offerings, the event also features a strong cosmopolitan flavour: UK celebrity chefs Aldo Zilli, Ed Baines and Michelin-starred John Burton Race will offer Gauteng food aficionados the chance to savour their exclusive signature dishes at pop-up restaurants, paired with South African wines and French champagne. 
But wait, what's food indulgence without some form of entertainment for the day?  So! South Africa- Delicious also promises to give festival-goers something completely fresh and unique with the A list line-up performing on both the Saturday and Sunday.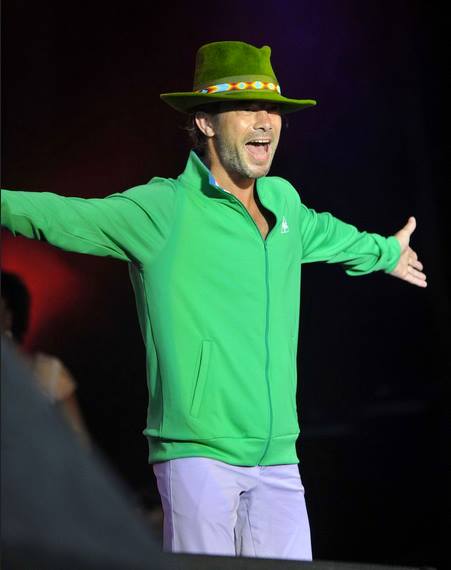 Headlining the music is renowned international act Jamiroquai; who will be supported by a host of top South African artists namely; Lira, Danny K, Khuli Chana, Prime Circle and Mi Casa. With Jamiroquai's signature mix of funk, jazz, disco and house and the combination of beautiful sunshine, rolling lawns, delicious food and wine - there will be no better vibe to be had in Johannesburg this year.
"Looking forward to returning to South Africa to see you all at Delicious", said Jay Kay from Jamiroquai.
Good foods, fine wine, smooth music and the great outdoors – who could ask for more?
For more information follow @DeliciousFestSA