Oh no! We guess we're bidding Mankomo and the rest of the Hot Plate Kasi caters farewell on Sunday evening as the final episode for season three sees Mankomo finally host his Sunday Chillaz event. According to the snippets we've seen of the finale, Mankomo will invite fans, the caterers and his sidekick Lungi to the party.
Whilst Jangco will bring a bit more than just a plus one, Malesela and gerliky are not impressed and try hard to find fault with the event and the and the jag lady finally comes face to face with the shows biggest fan.
Cooking won't only be the order of the day as there's also going to be a special performance by one of SA's favourite bands, The Muffinz.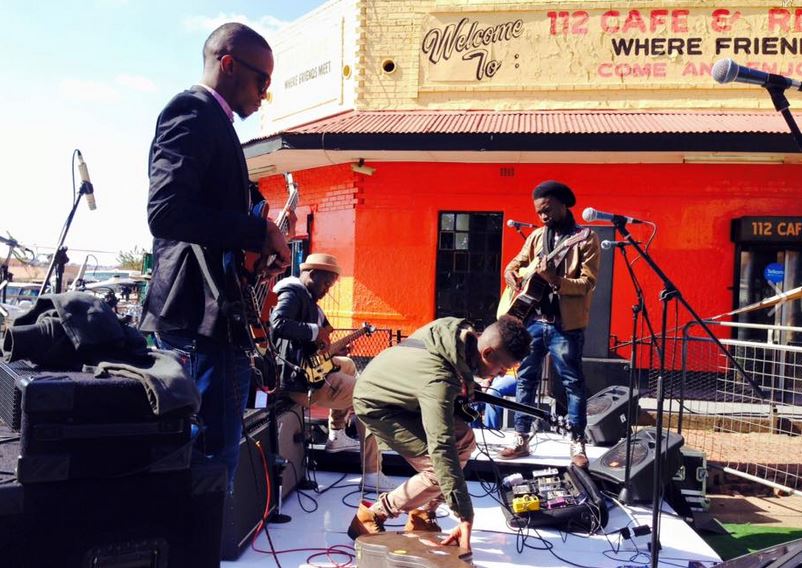 We hope Mankomo gives this season finale a whole lot of Va va voom!
Here are our favourite tweets about Mankomo.
Dead by Mankomo " basqedile labo ben 10 ses'khathele manje lmao #hotplate #mankomo

— Sparta la` cream (@sparta_joe) June 21, 2015
U #mankomo u thi ku ne gundwani e li bizwa i "mouse" kwaaaaaaaa jooooo #hotplate

— occasion mboshane (@nombosh) June 14, 2015
@Mzansimagic #Hotplate #Mankomo is my hero 😂😂 idombolo ngi ya le shaya shame

— #RISE (@IamThembiSeete) June 7, 2015
#Mankomo is such a comedian...he's saying he's in the suburbs, so accent has to change #Hotplate

— Kago Ngwato (@KagoNgwato1996) June 7, 2015