#5FMBdayBoom has been trending all week and in case you haven't noticed it's 5FM's birthday month and we're celebrating! This week the 5FM team invited us to the House of Poppy show with Poppy Ntshongwane as she brought in the best of our local acts to create a "5FM Bday Boom" song live in the studio.
Hip hop acts Reason and George Avakian were the guests. Both acts were requested to collaborate in creating a song from scratch for 5FM's birthday by mentioning the words "5FM Bday Boom" somewhere in their lyrics.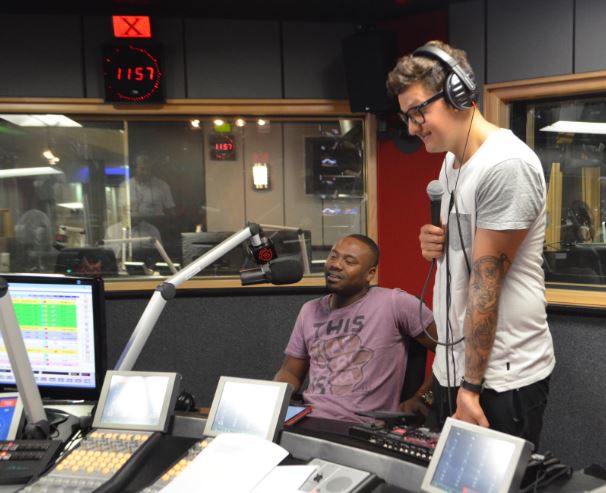 Whilst in their creative zone we managed to snatch George Avakian for a moment to hear how the song was coming along, especially considering the time constraint pressure they were under.
"Yeah man, it's all about having fun and just freestyling. We're so honoured for 5FM to have called us up to create something special for them. I've also been producing my album for about two years now so creating music on the spot is second nature to me and most importantly I just enjoy having fun with it. Reason and I have been feeding off of each other for the past two minutes or so, to ensure that we give the listeners and 5FM something to enjoy for their birthday. 5FM always shows us love whenever we're doing something so this was like our thank you to them."
George even brought his beat-maker recorder, proving to us that fun is serious!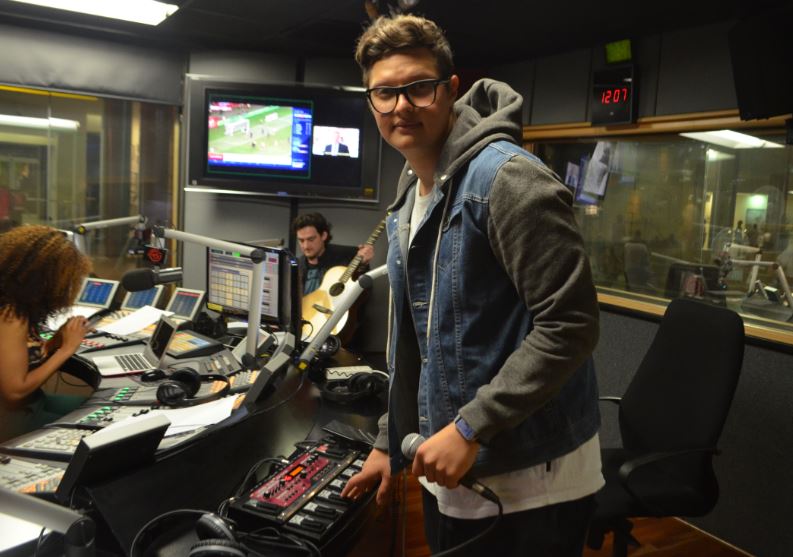 After fifteen minutes of writing and scratching out lyrics the two creatives finally came up with a song and it sounded a little something like this. Click on the video to hear it out.
If you ask us that wasn't too shabby at all! Happy birthday 5FM may you celebrate more #5FMBdayBooms.