Safta's multi-award-winning fast-paced prison drama series Lockdown episode 6 and 7 finally aired yesterday after what felt to us like an entire decade. The episodes had viewers on the edge of their collective seats after a cliffhanger which left us gobsmacked by Tyson's strange acts.
The storyline was again super splendiferous and deserves a standing ovation. The cast did not disappoint with their stellar performances - and once again they reminded us all who runs the show. Last week the episode ended on a sad note after Mazet was presumed dead in a badly orchestrated hijacking strategy - we smelled the rat - and their plan ended up in tragedy.
As episode 6 hit our small screens, the plot continued to thicken and we all had our cellphones on flight mode to avoid any disturbances. We witnessed the tough as nails Mazet, who is running the prison yard, make a grand entrance that sent shock waves to many as she was presumed dead.
Mazet is ready for an act of revenge against Tyson who trapped her during the hijacking.
Governer Deborah is in hot water
.
In the emotionally charged episode 6, Deborah is under fire after her hijacking plan failed and is in hot water after Tyson tells her to take accountability for killing Mazet while her plan of working with Siyanda to kill the new commissioner is still in full swing - but will it work this time? They organize for the inmates to go to Asylum to do the dirty work once again.
Mazet and Tyson are now sworn enemies again.
Tyson, Deborah, and Sue are stunned following Mazet's death. Tyson is blaming Deborah for informing them that there would be two guards in the van - and surprisingly finding out there were three. While that conversation is underway Mazet's enters to great alarm and shock. Mazet lets the cat out of the bag that Tyson shot her, set the truck alight and assumed that she was dead - but she survived.
Mazet's story is one of breaking down walls and triumphantly demolishing the hurdles and curveballs thrown her way. Mazet is ready to put up a gallant fight against Tyson who is making death threats to her child Nkuli. She shakes things up and explores other avenues to protect Nkuli.
Mazet has turned into a cunning, cruel and vicious human being, she is now a double threat because she is tasked with the responsibility of ending the commissioner's life - and she also plans to slit Tyson's throat at the Kgotsong Asylum. But will the arch-enemies show each other flames at the Kgotsong Asylum with their heated verbal exchanges and altercations?
Monde and Vicky take things to another level
.
Monde and Vicky keep the flames of love burning in the prison cells. It is safe to say the two are finally the new lovebirds. Vicky confesses her undying crush to Monde who is also smitten and ready to treat her in bed. We witness some love we have never imagined before but Monde makes a shocking discovery that Sue went to Kgotsong Asylum. Monde is causing some heat as she informs Governor Deborah that she knows about her dingy plan to kill the commissioner. Deborah is on the edge as Monde forces her to put her on the Kgotsong plan and if not she will tell everyone about her secret. It all went down to the wire as Deborah finally agrees that she can go to Kgotsong, and Tyson is not impressed at all.
Monde is finally reunited with Katlego but their bond is cut short as she needs to start working.
Maki Magwaza retaliates back.

Maki's character is iconic! She regularly has us rolling on the floor with laughter and provides rare moments of comic relief. But it's not all fun and games at Thabazimbi.


Caught in the heart of a narcotics battle, the hard-core prisoner holds Governor Deborah hostage and she is ready to retaliate for the pain and hardships she has endured.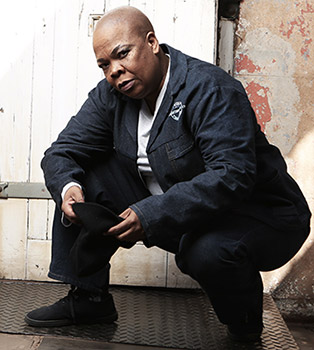 The crazy and ever-dangerous Sue is entertaining the psychiatric patients.
Sue continues to win the hearts of the viewers with her crazy antics as she entertains the patients while the big guns are busy executing a greater plan to kill the commissioner. One wouldn't guess that Sue is not a psychiatric patient because she just blends in so well and manages to pull off any stunt.
The commissioner is facing death at close hand.
The commissioner vows to shutdown Thabazimbi but the stakes are very high with Siyanda putting together a plan to kill him. Siyanda's dark cloud of resentment dwells on his excruciated soul with the commissioner informing him that another reported death is causing some stir. The commissioner finally sets his foot into Kgotsong but a fight broke out as the inmates - who are pretending to be psychiatric patients - tackle him and leave him injured with stab wounds. Siyanda is caught in the middle of the commotion but the commissioner finally escapes and peeps through the window and it is palpable who the person responsible for the commotion is - and who is ready to kill him.
Siyanda's plan did not work once again - will he survive?
The ending will definitely have you reaching for those tissues!
Lockdown
is exclusively airing on
Showmax
Have you watched episodes 4 and 5 of
Lockdown?
If not, you need to catch up before next week and there's no better place to start than by signing up for
Showmax
today!
HOW TO GET SHOWMAX:

Sign up for
Showmax
mobile and get full access to the full catalogue on one mobile device for R49PM. Vodacom customers can get
Showmax mobile
plus 2GB data for R99PM.
New customers get a 14-day free trial and then pay R99 per month for
Showmax's
standard plan.
DStv Premium subscribers get
Showmax
free - go to
showmax.com
to sign up. DStv Compact and Compact Plus subscribers pay R49pm.
Read more here from Showmax:

Main Image Credit: Instagram
Right now you can sign up for
Showmax mobile
and get full access to the full catalogue on one mobile device for R49PM. Vodacom customers can get
Showmax
mobile plus 2GB data for R99PM.