It's been an incredible, or should we say, Sensational weekend. It's been so busy that one could even be forgiven for missing out on their dosage of entertainment news! Sensation Innerspace was quite possibly the most exciting event to bring its way to South Africa this year (Unless you're a Bieber fan of course!) The show was a spectacle of insane performances. All of the hottest celebrities were there, from the gorgeous Bonang to the ever dapper, Danny K.
With @proverbmusic @dannykmusic dannykmusic @gavinkoppel sensation #sensationsa @GandGPro http://t.co/ZBIrAXzhHU

— Jennifer Su (Jen Su) (@jennifer_su) September 7, 2013
Having to wear White (And only White!) Did not deter anybody and all of Mzansi's hottest personalities brought out their A-Game and ensured that they looked stylish while being able to have the time of their lives. If you were unfortunate enough to give up your tickets at the last minute like somebody we know, you will be kicking yourself today. Alas; there's always next year?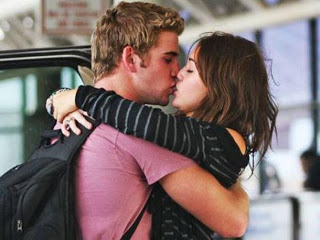 We'll tell you who there may not be a "next year" for. Miley Cyrus and Fiance, Liam Hemsworth. Reports claim that Hemsworth is "Growing Tired" of the 'We Can't Stop' Singer. Clearly he wasn't part of the 'We' as it seems he's ready to 'Stop' Reports had been circling that the couple were going through rocky times, and it seems Miley's VMA performance has pushed him even further off the edge. Liam, there is a planet of women who would die to be with you (And who are probably pretty decent at twerking) You'll be fine without her! ZAlebs is not a licensed Relationship-Advice giver, and all advice taken from us is done so at your own discretion!

Back in Mzansi, it seems our girl Khabonina has gone INTERNATIONAL! After a picture she posted on Twitter, that has been dubbed as a "kick" went viral, it's been revealed that its popularity has extended to international platforms. First of all, as she explained in our interview with her this week, this was a stretch rather than a kick; but it's great to see that her flexibility is inspiring so many people. With summer right around the corner, it's not the worst timing to be inspiring everybody to get in shape, and if she's doing it in SA and beyond, then we have even greater respect for Khabodicious!

What else is happening? A$AP Rocky is in trouble for slapping a fan. Apparently he was walking through a large crowd and gave an unfortunate lady an open palmed slap, giving her whiplash. Looks like A$AP has another F$&#ing Problem?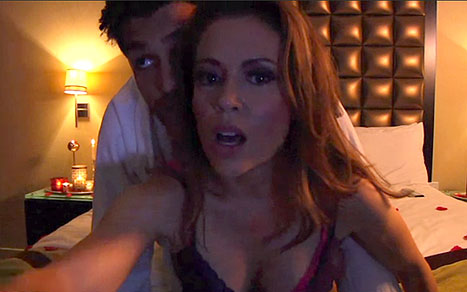 Lastly; Everybody loves a sex tape. Something that actress, Alyssa Milano is well aware of. The Charmed Actress decided to take advantage of this and "leak" a raunchy (But Clever) Sex tape. The video begins with her and partner stripping and seducing each other before suddenly turning into a "Situation-In-Syria-Education-Lesson" Very Clever Alyssa; a lot of married men will be disappointed though!

From start to finish, ZAlebs will always be covering the hottest local entertainment news as well as gossip news from abroad. So why would you want to go anywhere else? Keep an eye out this week, we have plenty of excitement to come!
Don't forget to follow us on Twitter and Follow us on Facebook.