We had high expectations for 2020 and the new decade upon us...
The last thing we expected was to be living amoungst the potentially deadly
coronavirus
in uncertain, confused and downright scary times!
But that doesn't mean it has to be all doom and gloom and the
Ndlovu Youth Choir
is here to remind us of that.
While Mzansi is busy cancelling gigs, panic-buying and social distancing/seeking isolation or self quarantine, the award-winning choir has made it their mission to put a smile on our faces with a motivational song.
In a track titled
We've Got This
, the choir sings in an upbeat tempo about taking precautions against
Cory V
, which include washing your hands thoroughly and not touching your face.
"Dont panic, dont spread rumours...we will beat corona...we've got this" are some of the lyrics from the catchy tune.
Watch the video below;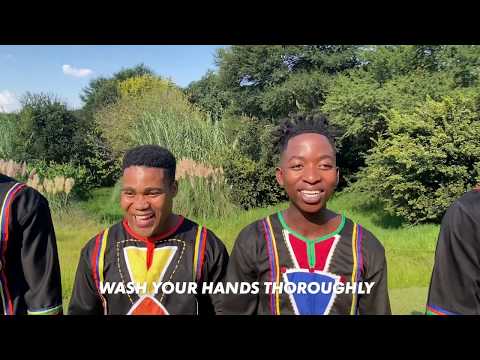 So instead of singing the
Happy Birthday
song twice while your're washing your hands (which is the recommended time it takes to kill germs lurking on your hands), you can now sing
We've Got This
instead!
Just what the doctor ordered!
Image credit: Instagram @choirafrica