It's been a great month for R&B/Soul fans and artists, not only did Jill Scott give us an astounding performance this past weekend, but the re-incarnated artist that is D'Angelo also dropped his well anticipated third studio album, Black Messiah. 
To add even more excitement to the genre, just a couple of hours ago songstress Marsha Ambrosius former member of R&B/soul group Floetry posted an Instagram video that has us all tickled up with excitement.
During her show in England last night, Marsha surprised fans by bringing on Natalie Stewart, the other half of Floetry. The crowd erupted as Natalie came on, both ladies giving off a majestic performance of their hit single Floetic from the debut album also titled Floetic.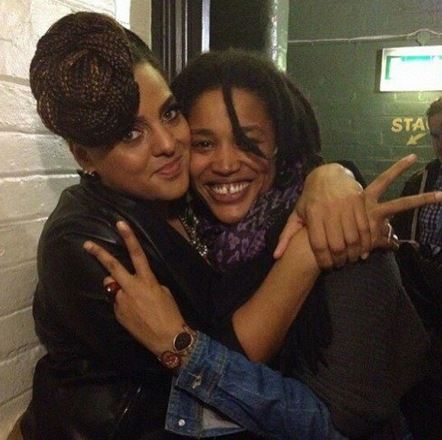 For years, many have wondered why the group broke-up. The two hardly spoke about the end of Floetry, simply sighting that they both had creative and irreconcilable differences. Rumours ran amok when it was speculated that the reason behind their break up was because the two had been romantically involved, the ladies denied the rumours and insisted that their creative paths had diverged.
Well, we hope their creative paths have merged again because we're dying for yet another Floetry album.
Does anyone remember this beautiful Def Jam poetry performance of their poem Fantasize? The synergy between these two has always been captivating. 
Dear Father Christmas please bring back Floetry for us.