The rape trial involving Nigerian televangelist of the Jesus Dominion International Church,Timothy Omotoso, has been riddled with postponements. Omotoso is currently facing 63 charges for human trafficking, rape and sexual assault.
This time, the trial will have to begin from scratch after Judge Mandela Makaula recused himself.
Omotoso's defence attorney, Pieter Daubermann, filed an application for Judge Makaula to recuse himself as he described Makaula as being biased, overly sympathetic and protective of the first witness to testify,
Cheryl Zondi
. Many South Africans following the trial found Daubermann's cross-examination of Zondi tactless and distasteful and that Makaula was not biased but instead displaying humanity to an already traumatized rape victim.
Star witness, Cheryl Zondi, who was subjected to tremendous emotional trauma not only in court but in the eyes of the general public, will have to testify yet again. This is just one of the many ways that the justice system fails South African women and re-traumatizes them in the process.
In a media briefing that took place this morning, Cheryl addresses the public about her thoughts on taking the stand for a second time.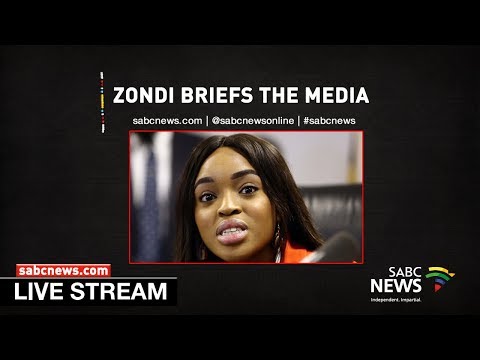 Zondi, said the following in the press conference:
"I don't care how many times I have to tell the truth I am not doing this for me but for other victims. The struggle continues."

She was also quoted saying the following:


"I'd been back home for just a few days when I was told that there was a hit out on my head for R500 000, because I dared to speak my truth. All of this was happening and the state did absolutely nothing."
The public took to their keypads and keyboards and wrote on their feelings against the star witness's choice to have a press conference on the case. While others stand to support the accused, if she takes the stand for a second time.
Zondi informed the public that the NPA has not reached out to her to explain how the recusal of Judge Makaula will affect her case.
How do you think this will affect her? What are your thoughts on the recusal? We are eager to hear your thoughts, as we keep an eye out on the case.
What to read next: Rachel Kolisi Is Fed Up
Main Image: timeslive.co.za