Andile and Nkosingiphile have been together since they were teenagers, and they've waited a long time for this day. You can tell – bride "Mphile" is not about to let anything go wrong.
Everything fell perfectly into place, this episode showed how impeccable planning will outwit even the rain!
We give this wedding a whopping 9 out of 10. Here's what we loved; 
The cutest flower girl ever on #OPW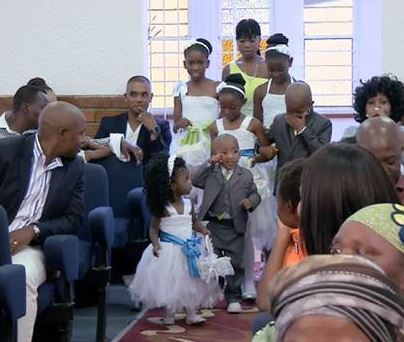 Stunning bridesmaid dresses – beautifully executed colours.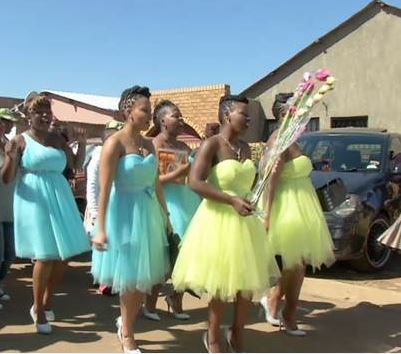 Aside from the disappointing plastic bouquet – the bride's dress was altogether gorgeous. And that veil..just stunning.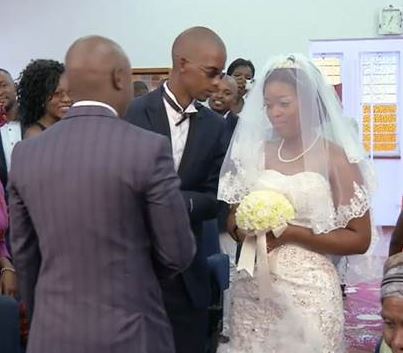 The traditional attires represented Africa beautifully. Xhosa, Zulu and a beautiful African fabric.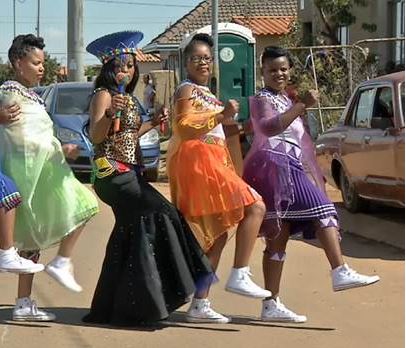 The cake looked stunning and it was cut using a knife not the cake lifter – what more could we possibly ask for?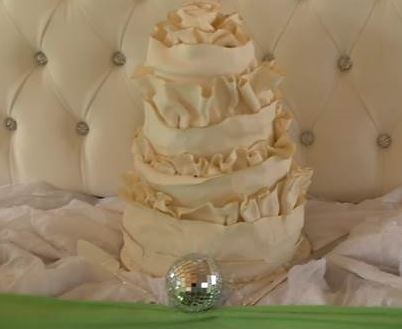 You may wonder then why we did not give them a 10 out of 10. Well:
Mommy of the groom crying for all the wrong reasons – can our mother's please be given a script.
Best man not going into the church – for religious reasons. What RELIGION is it that teaches you to half support your friend? Not cool guy. ZERO nje!
Other than that – it was a perfect wedding.
And for once the bride didn't look 10x her age.