Since the rearrangement and firing of certain cast members in the soapie world, there has been a healthy competition amongst local producers to create nail-gripping TV content that will win South African viewers over. Shows like Umlilo, Uzalo and Ashes to Ashes have been enjoying some considerable success with regards to raking in those viewer numbers.
One soapie that has also been enjoying consistent success on the small screen is SABC 2's Muvhango. The soapie has not only retained a loyal following throughout the years with their storyline, but has also managed to bring on seasoned actors who have made the soapie the success it is currently.
One of those talents is actor Rantebeng Makapan, who officially began appearing on Muvhango recently.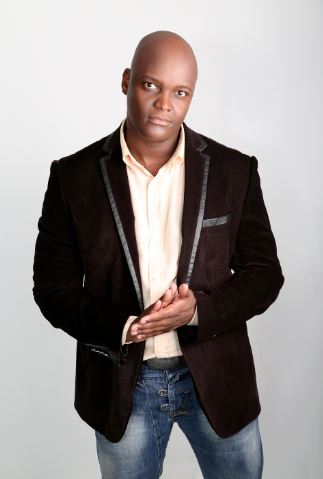 Many viewers might recall watching Rantebeng play the character of "Thomas Mashaba" on Generations a few years back.
Fast-forward to the present and here he is making his debut on the SABC 2 soapie.
ZAlebs had a chat with Rantebeng who gave us a brief outline about his character - Morapedi Mojalefa who plays the eldest son of "Lerumo"
"Morapedi recently came back from Russia where he was studying medicine, but he did not complete his studies. While he was based in Russia, he made investments and became a businessman, Morapedi has decided to come back home in SA to continue with business," said Rantebeng.
After he left Generations, Rantebeng went back to his theater roots and performed in plays like Trapped which saw him travel to countries like Austria. Although he was missing in action on the TV front, Rantebeng mentioned that the public still remembers him as that guy on Generations.
"Although I'm not a fan of social media platforms, I get surprised that people still notice me and still refer to me as Thomas Mashaba. I am happy on Muvhango it definitely is a great environment to work in.
 When I joined the cast I received a very warm welcome from everyone, it was like they were welcoming a long lost son, you might of heard this before, but it's true, the Muvhango cast is like one big family." said Rantebeng.
ZAlebs also asked what he does in his spare time, his answer was, it all revolves around acting
 "I usually go to watch plays in theatre because most of the people acting there are my friends, If I am not there, I'm probably spending some downtime at home with my family," said Rantebeng.
On the sidelines, Rantebeng is currently running his own production company that primarily focuses on events. The 34-year-old also hinted at his aspirations to one day produce a TV show.