However, for the Forbes family, this week has been an emotional one as they had to fetch AKA's body, and plan the upcoming memorial and funeral services that will take place on Thursday, 16 February 2023, and Saturday, 18 February 2023, respectively.
But ahead of the memorial, the African National Congress Youth League (ANCYL) paid their final respects by hosting a night vigil outside of AKA's Bryanston residence.

Lynn Forbes speaks for the first time


AKA's mother
Lynn Forbes
has not spoken out since the news of her eldest son broke. His father
Tony Forbes
has been the one to handle media interviews and briefings throughout the entire week. As such, Tony has been a pillar not only
showing support for AKA's friends
in light of the recent conspiracy theories but also spearheading the personal investigation into his son's tragic passing.
Lynn, however, has not made any public statements. Moreover, the first time that the public got to see her was
during the recent media briefing
. This was the same media briefing where the public got to see his girlfriend and fellow rapper Nadia Nakai since she was allegedly rushed out at a party when the news broke.
However, during the ANCYL vigil, Lynn finally broke her silence. After thanking the ANCYL for their gesture, she went on to add that, "I hope we get the message out there that the youth must vote. We just want the youth to vote- like you said- no particular party but we must vote."


Even Nadia made a brief appearance during the vigil still holding hands with Lynn Forbes. But Nadia has still to break her silence about what she is going through since finding out that the man she wanted to have babies with is late.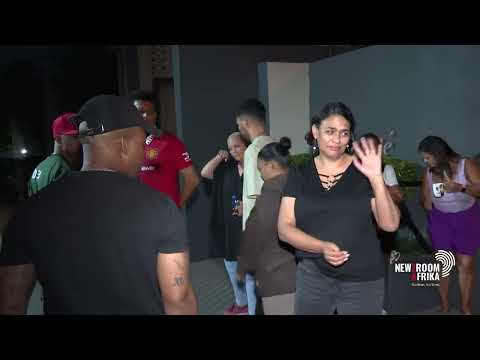 AKA and his passion for the youth is something that he showcased by standing with students during the 2020
Fees Must Fall
movement. A movement which he received ridicule at the time for supporting, which caused some contention.
But AKA was steadfast in his resolves, as it was
reported
a the time:
Well, that was a rather quick u-turn.
However, he has now Tweeted that he WILL be joining the protests after receiving a rallying call from songstress Simphiwe Dana on the social media platform.

Image credit: Instagram