Although continues to speak about Berita on social media and in various podcasts, Berita has steered away from Nota to maintain her peace and focus on her music career.
In an interview on Sol Phenduka and Dineo Ranaka's popular radio show, Berita opened up about her marriage at length.
"The day I found out I was in an abusive relationship I quickly made plans. I remember I had bought continental pillows and I remember packing my stuff and I told him I was taking it back. At that moment I booked myself into a hotel room and I left as if I was coming back. I still came back, told him I was going to the studio and I never came back,"
she told Kaya FM.
Berita also shared an incident that made her realise that the relationship wasn't for her.
"It went from being that to a full-blown-out argument where he was shouting at the police. That's when I knew that this was never going to be my life. I only started to see the signs after we got married.
"He was harassing me and everyone else around me and I had to even leave the country for 6 months. My dad didn't want me to come back to Johannesburg. I told my dad that I had never experienced that type of rage in my life. I really was naive when I got into the relationship. I didn't take the time to get to know him. At one point, I thought we shared the same type of values."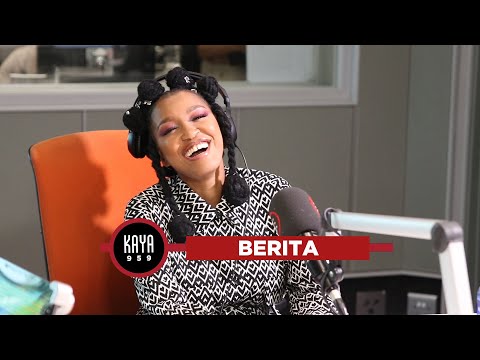 Nota Can't Seem To Keep His Name Out Of The Headlines
After AKA's memorial service, Nota trended again after claiming on DJ Sbu's podcast that he knew Slim Dope before AKA.

"Sim dope got that scar in primary school while climbing a tree with me. I. was climbing a tree with me and he climbed higher than me and he fell. At Radford house, a boutique primary school.
"Before Kiernan ever met sim dope, I was in primary school with SimDope. He went to get his stitches and after the second break, he was back in school. That's sim dope. Sim dope had a soccer team at 16. Today we talk about Andile Mpisane's being chairmans in their 20s. Sim Dop was doing that while he was still in high school in Mpumalanga."


"He was one of those privileged kids whose father had worked so hard at the upper epilogue of business.
"He is the owner of the Lions. The first black owner of a rugby team. He was still the most humble person and that's why Kiernan had to honour him."