A 12-seater Challenger 604 private jet of course. His wife, Dr Portia Gumede, handed Robert Gumede, founder and owner of the Guma group of companies the keys to his very own personal aircraft. The generous gift was courtesy of not only Portia but his whole family.
Gumede's annual family day weekend, which he hosts to spoil workers of his various companies and to celebrate his birthday, is a much-anticipated social event in Nelspruit. The three-day fiesta includes only the finest in entertainment and cuisine.
This year's celebrations were even bigger as they coincided with Gumede's 50th birthday.
The who's who of business and entertainment made up the guest list; businessman, Vivian Reddy and wife Sorisha Naidoo, entrepreneur, Ivor Ichikowitz, politician, Mathews Phosa and wife Pinky, comedian, David Kau and wife Thalia, South African National Parks Chief Executive, David Mabunda and his family and talk show host, Noeleen Maholwana-Sangqu and husband Sisa.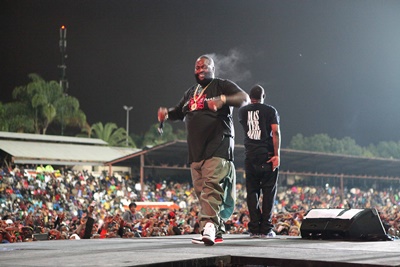 Friday kicked off with a golf day, an elegant ladies luncheon and a tea party. There was something for everyone with a survivor camp for teenagers and an Alice in Wonderland playground for the tiny tots.
The night ended with a Hollywood themed birthday party, with décor done by fashion designer and events organiser, Gavin Rajah. According to Rajah, no expense was spared as flowers were specially flown in from Singapore and Amsterdam.
Guests at the party dined on a menu, which included chicken coronation tart served with strawberries and fresh herbs, char-grilled beef fillet with a mushroom duxelles and merlot sauce, with creamy potato bake and an Antonin Kareme-inspired theatre of dream French desert while Keith Sweat performed.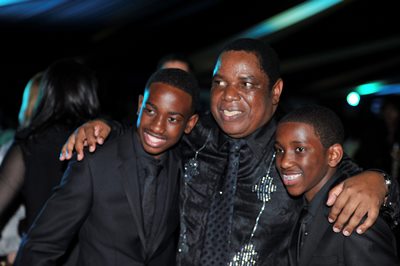 The festivities continued on Saturday with a six-to-six music concert with rapper Rick Ross as the headline act.  The concert, which also featured Khuli Chana, AKA, Zahara, Mafikizolo, Dr Malinga and Zakes Bantwini got underway shortly afterwards.