Heavy K is one proud and happy father. 
The popular DJ is even telling the world how much he appreciates the woman who gave him a son.
In a recent Instagram post, the talented DJ shared a picture of his baby mama, who's standing in front of what looks like a new car. And, if the caption is anything to go by, Heavy K bought the ride. 
The post, which has since disappeared from his timeline, read: "Thank you so much for giving birth to my beautiful son!! If it wasn't for you I wouldn't have been a father now!! I appreciate [you] and I always will Drumbae. No more Uber and cabs for you."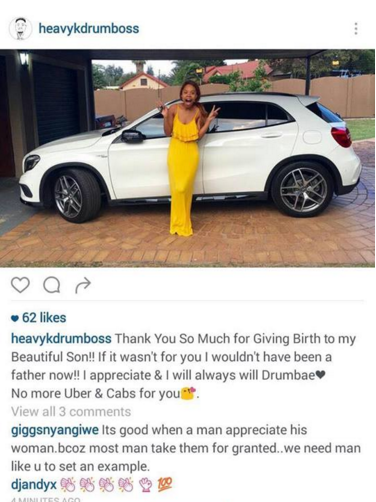 Sjoe, some girls are lucky!
Image credit: Instagram