Thando Thabethe
is definitely one of the most sought after single women in South African entertainment. The woman known as Thabooty has gotten floods of offers from potential male suitors since she announced her breakup from an ex-fiance last year.
Many fans believed that it may take time for Thando to heal and find love again, as it should. But seems like enough time has passed for the star to get right back up on that horse...
Thando's fans have noticed that she's actually seen the star especially glowing as of late. She even tends to hint at her happy relationship with bae with some cryptic tweets about how happy she is but has been reluctant due to fear of backlash from social media trolls.
For months, Thabooty's following has been wondering who the lucky man is. It seems that Thando is finally dropping very clear hints!
The first clue was very subtle. Thando celebrated her birthday this year with an
intimate dinner with her closet friends and family
. Eyebrows raised slightly as many didn't realise that
Lunga Shabalala
and Thando had a close enough relationship for him to make it on the guest list. But we brushed it off, right?
The next clue
was on Durban July weekend
. The star posted a viral meme of presenter and model,
Lunga Shabalala
. He was standing in front of Thando with a bold erection. We all wrote it off as a silly game between buddies but many questioned what kind of "just friends" relationship this was. But it now seems like Thando has a greater connection to Lunga's intimate areas than we initially assumed.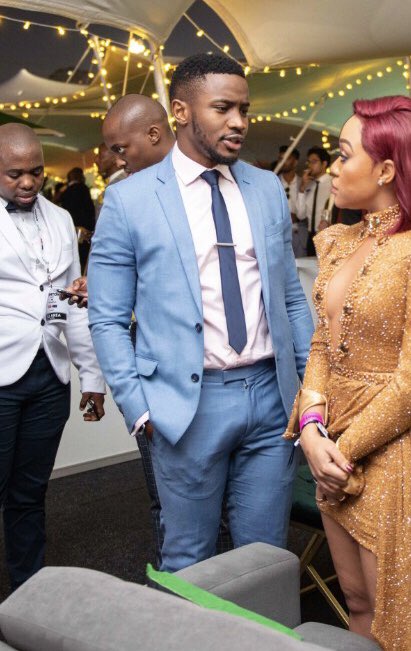 The next pin to fall is the baecation. Thando loves herself a good beach get away, this we know, so at first nothing was suspicious. Many thought she was just posting about her latest brand ambassador trip but this appears to be a trip for both business and pleasure!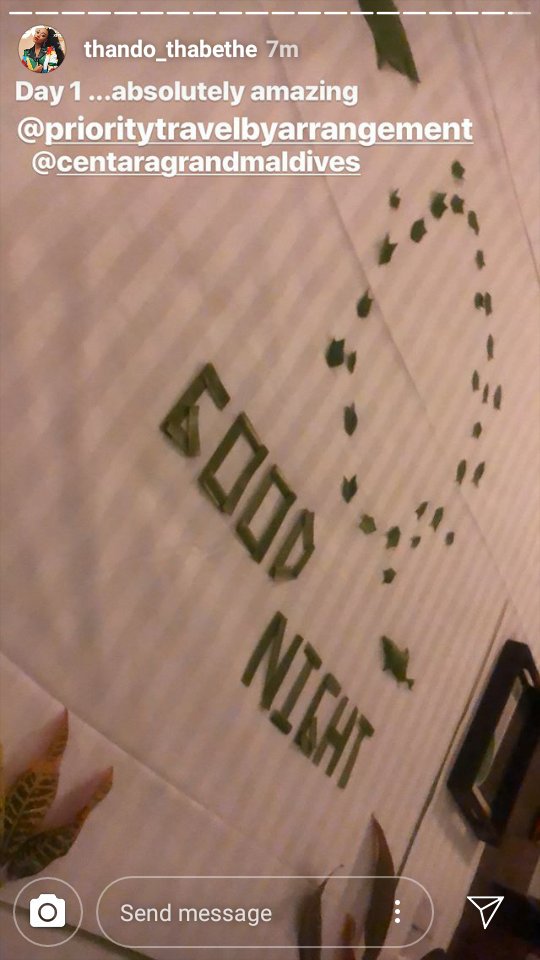 The actress posted her trip to her IG stories, starting on Wednesday. But followers of both Lunga and Thando's instagram updates noticed that each of their stories were practically identical - from the airport to the hotel bed!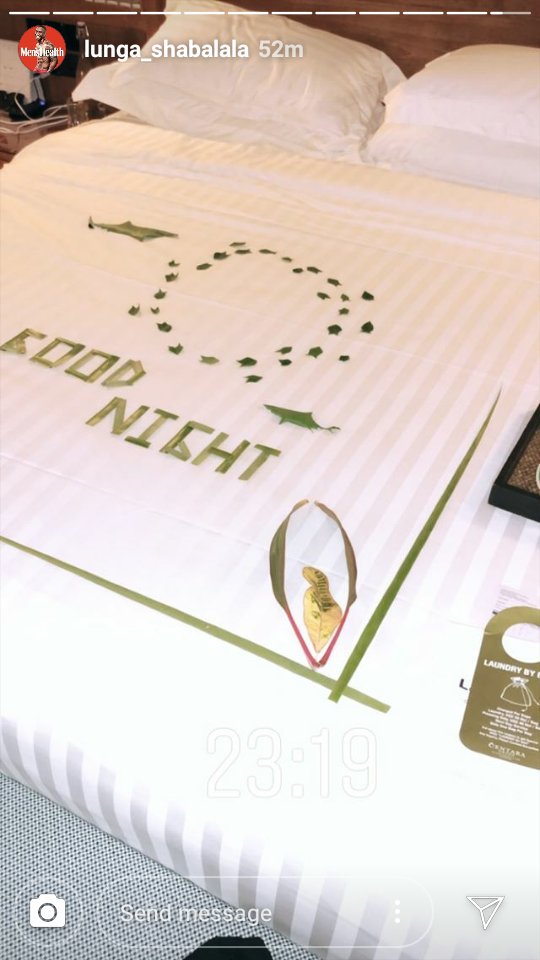 And the final pin? Thando's latest post. The star showed off her namesake bountiful booty in her latest vacation post. But notice how sexy she looks? The star stands poolside in a thong and sans bikini top. This could easily mean that she feels very comfortable around whomever is taking the photo.
So... if you add all these things up, we seem to have a #NewCoupleAlert in ZAlebville! Hopefully Thando isn't afraid of social media anymore and will continue to show us more of this new chapter in her life.
Read more:
Did you see all the looks at the July?
Walk in style with these fashion tips
Take a few notes from Maps Maponyane
main image credit: OkMsanzi