Model Sarah Langa Heaton is celebrating turning 23, and while we should be wishing her "happy birthday", it looks like it is more of a "happy sparkle day".
Sarah took to Instagram on Thursday night (in the US) for a special birthday post ahead of her BDAY on Friday, and just happened to reveal what definitely looks like an engagement ring. 
Earlier this month, Sarah confirmed that she was engaged to her businessmen beau, and while we know who he is, the Gauteng beauty prefers to just call him JM – for now! 
She did not have her ring yet, as it would arrive in two weeks. 
And it looks like the wait was worth it! 
WATCH: Sarah Langa hijacks ZAlebs
The model has had an amazing few weeks travelling the world with her fiancé. She is currently celebrating her birthday in Hollywood. 
A few days ago she was dancing the night away at a club in LA, where Kanye West was performing, and the week before that she was relaxing in the sun in the Maldives. And in between all that she was hanging in Dubai, Seattle, and Vancouver! 
We are super happy for Sarah and her boo, and can't wait to see her walk down the aisle.
Oh, and happy birthday, Sarah! 
INTERVIEW: Sarah Langa's fashion advice and tips
My first night in LA! 🇺🇸🇺🇸😩😩 pic.twitter.com/gXWglNON5d

— Sarah Langa Heaton (@sarahlanga) February 25, 2016
I'm totally bring such a groupie🙈🙈 I was totally clubbing with Kanye and Yo Gotti and Chris Brown Last night pic.twitter.com/C296mO0u9B

— Sarah Langa Heaton (@sarahlanga) February 25, 2016
READ: Lorna Maseko gets Sarah Langa makoti ready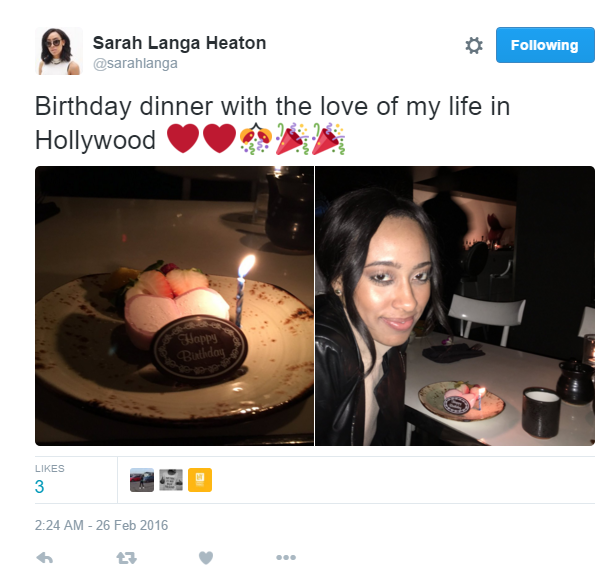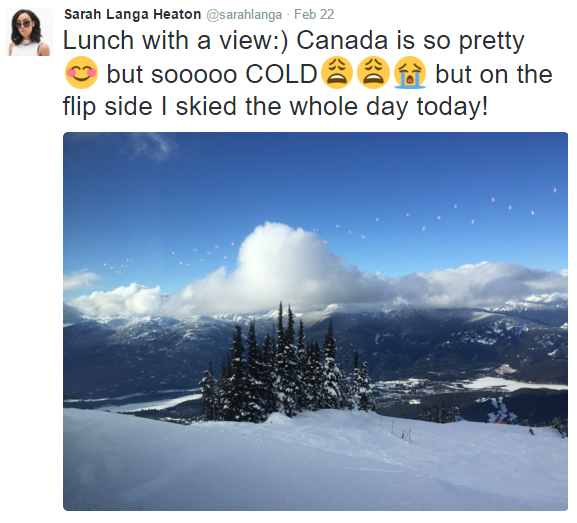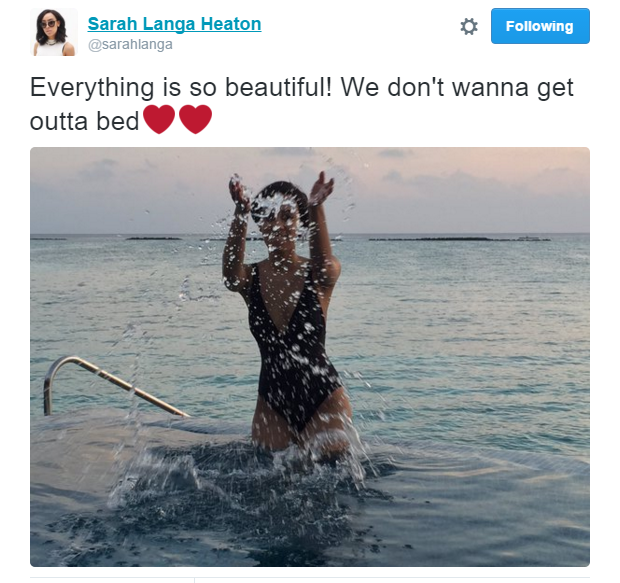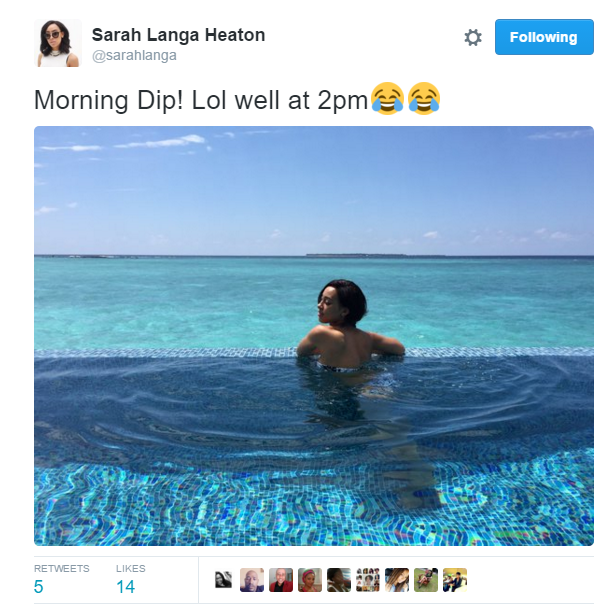 READ: K2 hangs with Boity, Sarah Langa, K Naomi
Image credit: Instagram/sarahlanga