We love celebrity couples, especially when they complement each other in every way possible, from their flourishing careers to even their fashion ensemble when they're out on the town. However, when a celebrity couple is constantly in the news for every trivial thing it can get annoying, sort of like KimYe.
But one couple that has managed to balance what we (the public) can know and cannot know about their relationship is Mr and Mrs Radu. After dating for years, Lungile and Bobo tied the knot last year in a beautiful traditional wedding attended by the likes of Thapelo Mokoena, DJ Dimplez and more.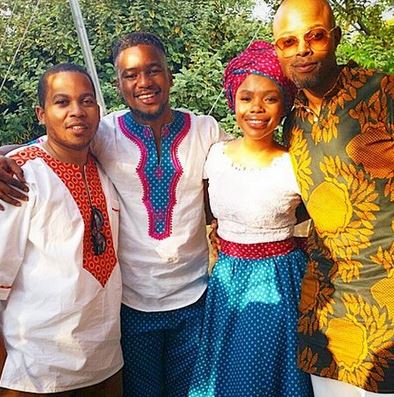 Though the couple both work in the entertainment industry, which is usually a recipe for disaster, the two have managed to do pretty well without all the drama that comes with being an item in the entertainment industry.
Though I feel Lungile and Bobo wouldn't necessarily consider themselves a celebrity couple, here's why I consider them as one industry item we can all take notes from:
1. Hard workers who creatively feed off each other:
Usually you can see who is putting in the hard work and who is slacking in a couple, especially when it comes to their careers but these two are clearly keeping each other on their toes and it helps that they're both involved in the production of quality TV content.
With Bobo's countless TV projects and her recent project, Umlilo, thriving as well as Lungile's  reality shows  doing well on Mzansi Magic you can tell that their dinner conversations involve how they can better each other's careers.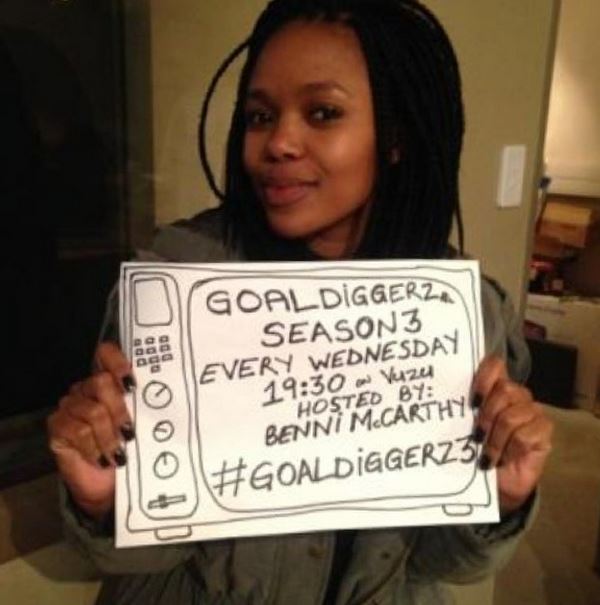 2. They're hardly at industry events:
Now don't get me wrong, there's absolutely nothing wrong with appearing at events with your significant other because hey, sometimes you actually get paid for appearing at these events. But sometimes you can tell when an industry couple is looking for pure publicity for their relationship. I attend quite a few events and hardly see the Radu couple which is great.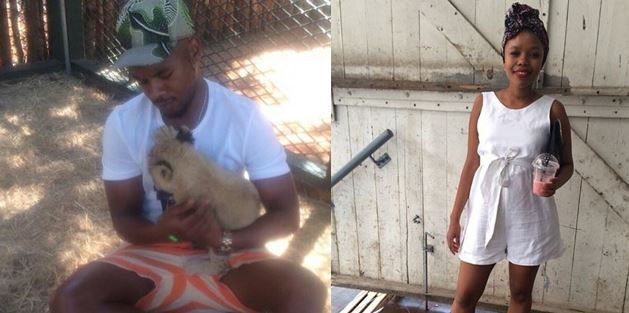 3. Not too much but just enough:
We hardly know what's going on in their relationship business, which is good; keep it under wraps and keep between the two of you. And when they do open up about their relationship it usually has to do with some joint venture or them rooting for each other's next TV project.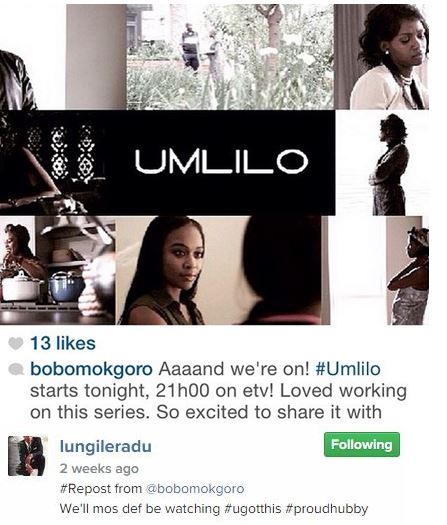 4. Two mean chefs in the kitchen:
I remember watching an episode of Forever Young and how cute I thought it was that Lungile and Bobo were competing for who would cook the best meal at a social gathering they were hosting. I don't remember who won, but I'm pretty sure people don't starve or get forced to eat horrible food when they're at the Radu household.
5. A bambino on the way:
And what better way to show how madly in love you are with each other than sharing the countdown of your first baby's arrival to the world? I hope, like me, many of you have taken notes from the Radu's on how to handle your relationship especially in a dog-eat-dog industry like ours!