It looks like Zahara is on cloud nine! Yep, that's where all the loved-up people chill and exprience all those nice feelings. 
The singer, who has sold over 40,000 copies of her third studio album Country Girl, is on the cover of the November issue of Bona magazine. She opened up to the mag about fame, her music, tabloids, and shared a bit about her man, Umhlobo Wenene DJ Amaza Ntshanga.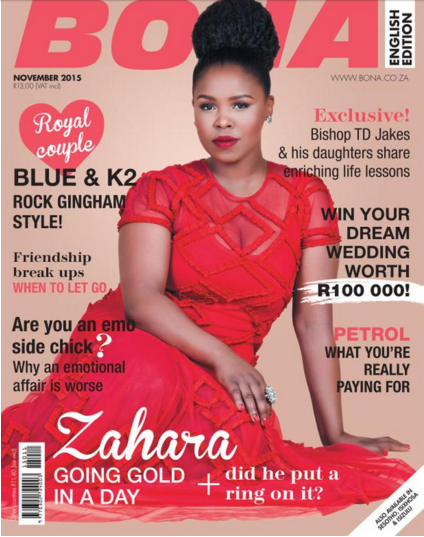 About a week ago, the singer, who is rumoured to be engaged, just laughed when she was asked about the rumours, adding that she was just as surprised as the rest of Mzansi when the story came out. However, in one of her recent Instagram pictures, Zahara was wearing what looks like a wedding ring on her ring finger?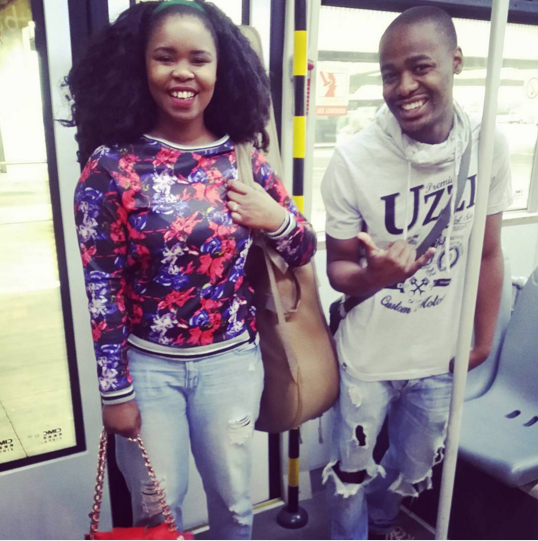 In her Bona interview, it was also revealed that Amaza put a ring on it after four years of dating. When asked to confirm this, Zahara reportedly whipped out a huge smile, which was taken as a confirmation by the writer (Bona).  
Zahara told Bona that she appreciates Amaza's love for God and constant support.
Image credit: Instagram/zaharasa