Recognising South Africa's growing status in the world of dance music, 3i Publishing has secured the rights to publish a South African edition of industry-leading DJ Mag. South Africa has now been added to the ever-impressive list of countries around the globe that publish a local version of the world-famous title after the many successful launches in Europe, Korea and South America.

Founded in 1991 in the UK, DJ Mag fast became the bible of dance music and DJ culture across the globe, giving DJs and artists the platform to be profiled and their music highlighted, while continually staying on top of trends and shifts in electronic music.

That same ethos will hold true for the South African edition of DJ mag, with the aim of using the magazine to profile and showcase local talent of world-class standard, as well as breaking international and local dance music news with the highly-regarded DJ Mag stamp of approval.
"It's a well-known fact that South Africa is the biggest consumer of house music on the planet and our flourishing electronic music industry is producing world-class music and events. Our unique, multicultural take on dance music culture has grabbed the world's attention and by bringing a long-serving, respected international publication like DJ Mag to South Africa we hope to contribute to the growth of the industry by creating an exciting new platform to showcase the talent that is driving the scene." – said Heather Mennell, editor of DJ Mag South Africa.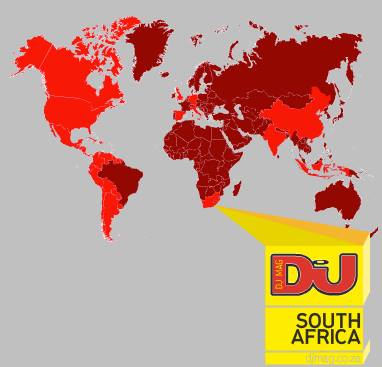 The first issue is set to be released at the retail price of only R19.90c.  Making the magazine accessible to aspiring DJs and producers wanting to learn more about electronic music and how to break into the industry.

The first issue sees DJ icon, Black Coffee, boldly filling the front cover of the monumental magazine that is set to create a huge stir in South Africa's dance music industry. Features include an exclusive interview with the man himself, as well as a look at the godfather of South African house Oskido.  Along side interviews with movers and shakers Goldfish and DJ Kent and innovators such as Haezer and Terrence Pearce, you can read about all the latest events and music from SA and around the world including Drum n Bass legend LTJ Bukem, US decks maestro Dennis Ferrer and many more.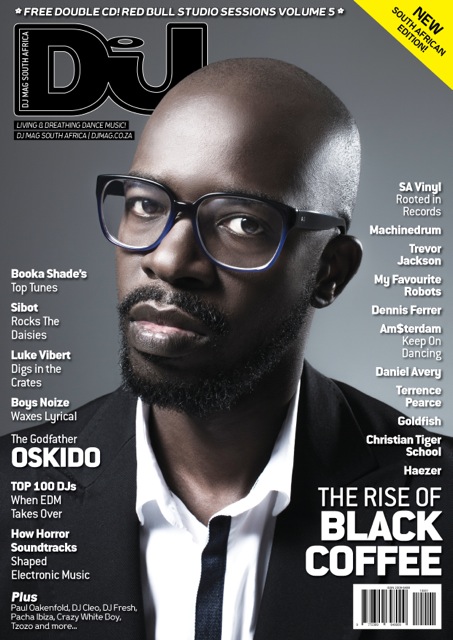 To coincide with the launch of DJ Mag South Africa, an extraordinary launch event in conjunction with Red Bull Music Academy Bass Camp, followed by others across the country, will be taking place at Chaf Pozi in Soweto, Gauteng on the 3rd of November 2013 featuring Black Coffee, Francois K (USA),Vinny Da Vinci, DJ Christos and many more.
The event kicks off at 2pm and runs until midnight with R50 cover charge that will include a copy of the first issue of the magazine.