Our Chief Movie Correspondent, Andrew Campbell, brings us an exciting review of his weekly DVD pick. This week he has chosen Arnold Schwarzenegger's newest action film,The Last Stand. Let's see if this is the next DVD you will be adding to your collection!
What's the story?
Sheriff Owens likes the calm life he thought he was destined to live, having to fight off what little crime that takes place in his small little border town, Sommerton Junction. But then Gabriel Cortez, a notorious drug lord, escapes from a prisoner convoy and is heading for Sommerton Junction at 200 mph in a specially outfitted car with a hostage and a fierce army of gang members.
Who's in it?
Arnold Schwarzenegger is Sheriff Owens, making a triumphant return as action hero (after also making an appearance in The Expendables 2). Spanish actor Eduardo Noriega is Gabriel Cortez. Forest Whitaker (The Last King of Scotland) is Agent John Bannister under whose watch Cortez escapes. Jaime Alexander (Thor) and Peter Stormare (TV's Prison Break) also appear, as well as Johnny Knoxville (yes, him from Jackass) as Lewis Dinkum, a slightly "nuts" weapons collector who helps Sheriff Owens fight off the baddies.
Who's the director?
Kim Jee-Woon, whose previous big achievement was the 2003 horror movie "A tale of two sisters."
What will you remember?
Arnie is back. Or rather, Arnold is back.
What's the best scene?
Nothing beats a good car-chase. And in this movie there is one spectacular show-off between Cortez in his super Corvette and our hero, Sheriff Owens going at each other on a farm through overgrown cornfields.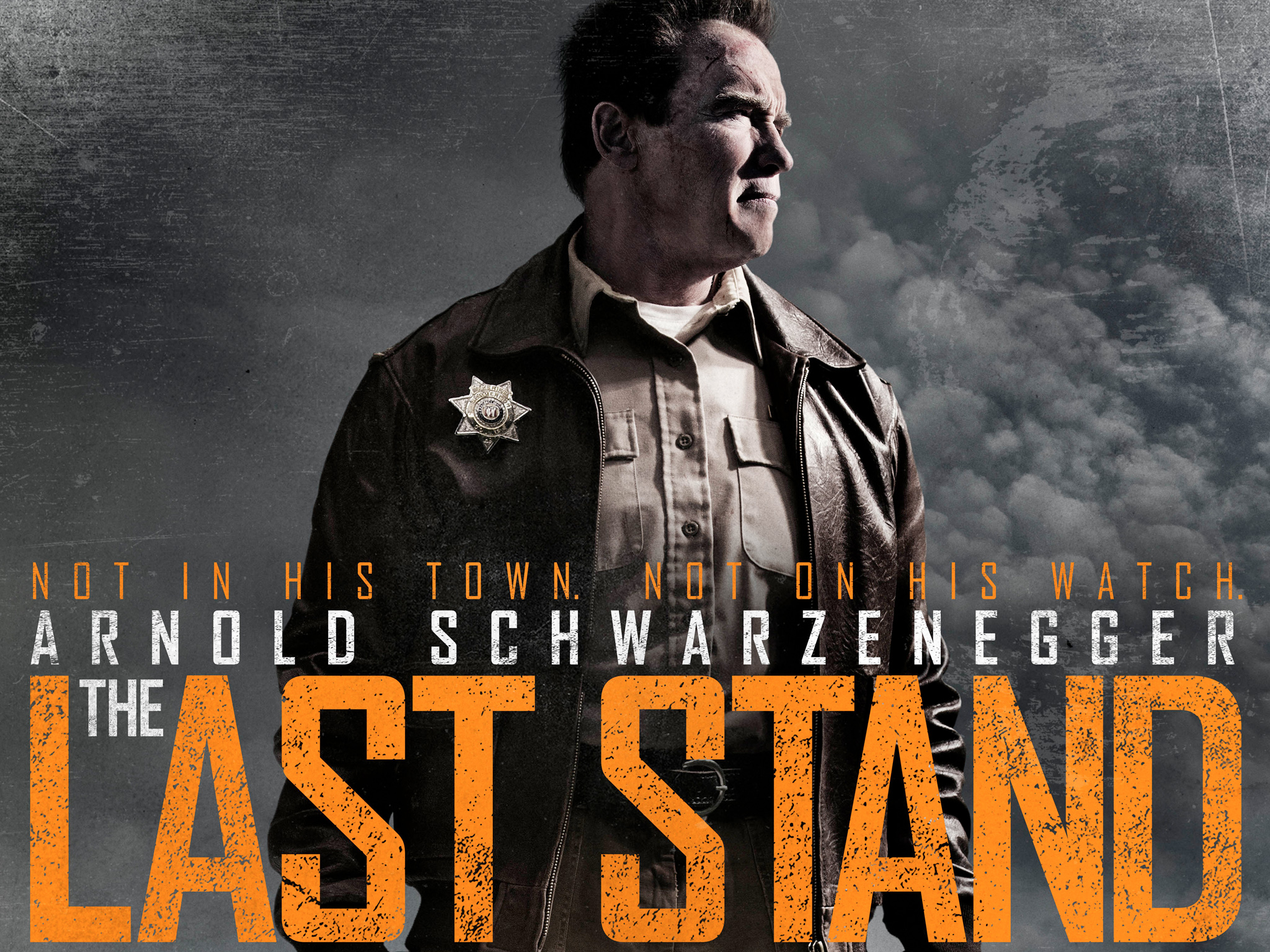 What's the best line?
"I've seen enough blood and death. I know what's coming."
What other movies does it compare with?
No Country For Old Men, Con Air, The Fugitive
With what piece of information can you impress your friends?
The scene where they go to load up on weapons from Johnny Knoxville's character, one of the deputy sheriffs can be seen holding the Atlantean broad sword that Arnold used in the "Conan" movies.
What type of …………………………… would this movie be?
Car: A car that's been hidden away in a garage somewhere and discovered again, lovingly restored and cleaned and taking for its first drive.
Animal: A rhino. Arnie's film career was a bit endangered, but seems there's still a lot of "fight" in him.
Kid at school: The big, quiet first team rugby player with a heart of marshmallow.
Toy: A toy gun. It is Arnie after all.
Famous person: Elvis Presley. Because Arnie's career has NOT left the building.  
What did others have to say?
The Last Stand is still a lot of fun, a lot of the time. And it certainly beats the hell out of The Expendables... Kim Jee-woon's riff on the western is an entertaining frolic back-loaded with gore and guffaws. Arnie's back! Total Film
Arnie's toe-dip back into the action-cinema pool is a daft bit of fluff rather than a bruising mission statement. Get through the plot and you'll be rewarded with 30 minutes of whirligig mayhem. Empire Online
The Last Stand is one of those movies you begin to forget about as soon as you walk out of it. However, it does make for a somewhat satisfying killer of time. It's violent, funny, and doesn't overstay its welcome. Nice to see Schwarzenegger finally back in the action saddle. The Macguffin

RATING: 7