AKA is having the time of his life in Mozambique.
The rapper has taken some time off from his very big schedule to have some fun in the sun with his "queen".
He shared some snaps and videos on Instagram and one particular picture got everyone's attention. And boy, did his comments section blow up! The caption read: "Peace and quiet on the island ... Me & my Queen move in silence."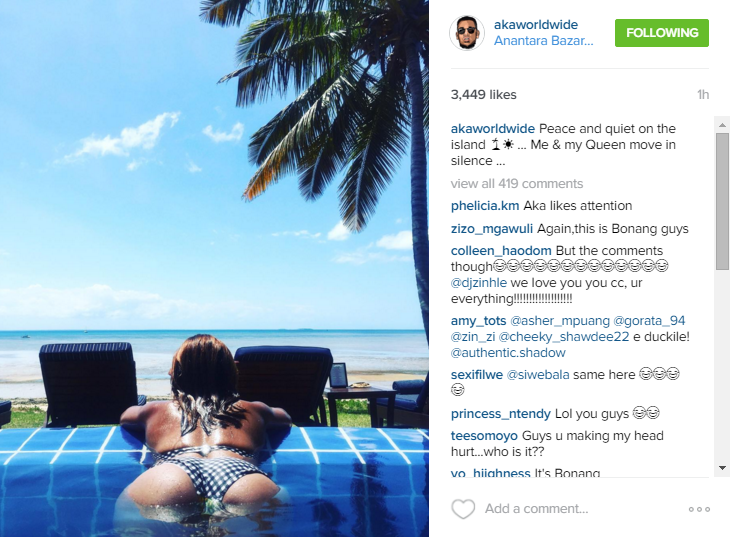 Hmmm... but who's in the picture? Is it Bonang Matheba or is it DJ Zinhle? Well, if you guessed Zinhle, you could be wrong. Baby Kairo's mama shared a picture of herself at work... 
READ: DJ Zinhle sheds light on relationship with AKA
And if you guessed Bonang, well... we're not saying she's with AKA right now, but all we know is that Queen B is currently in "paradise". The fashion icon shared a picture of herself earlier on Wednesday... 
On Tuesday, the award-winning rapper shared a video on Instagram. In the clip, a very familiar female voice can be heard in the background... 
Is she the "queen" that AKA is referring to? Are they finally ready to go public? Why do we care so much? Eish... this life, though.
Image credit: Instagram