Whilst some of us are back on our the hustle, local celebrities who were working their butt off over the festive season are enjoying some much-needed downtime. I've always hated how it is standard procedure for them to floss their lavish vacation whilst some of us can only wish to take another break in January.
Singer Moneoa is one of those local artists who has us green with envy with all the vacation pictures she's been posting up. In January nogal.
Like many Joburgers, singer Moneoa jetted off to Cape Town last week. In true celebrity style, Moneoa not only showed off her banging bikini body but she also bragged about having the same bikini as Beyonce'. Most of her fans thought that the bikini piece suited Moneo even better than the queen of the Beyhives! 
Much to our surprise there were no stinging comments from the normally sensitive Beyonce fans.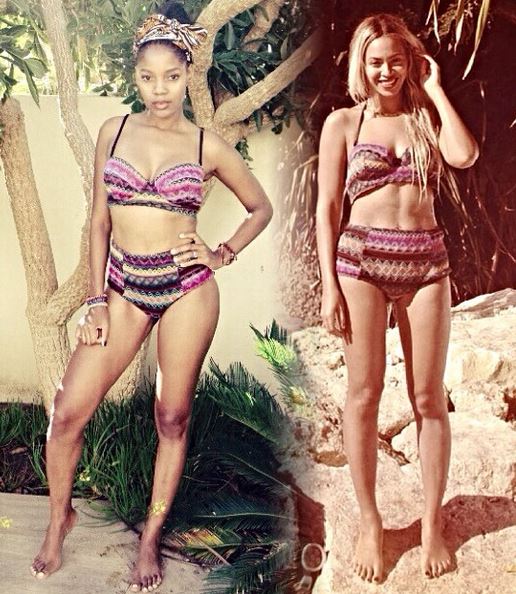 Moneoa made us even more  jealous when she went sightseeing at the Franschhoek Country Villa. She looks like she's at such peace in this picture. The Clash Of The Choirs instructor loved the place so much she even wants to get married there.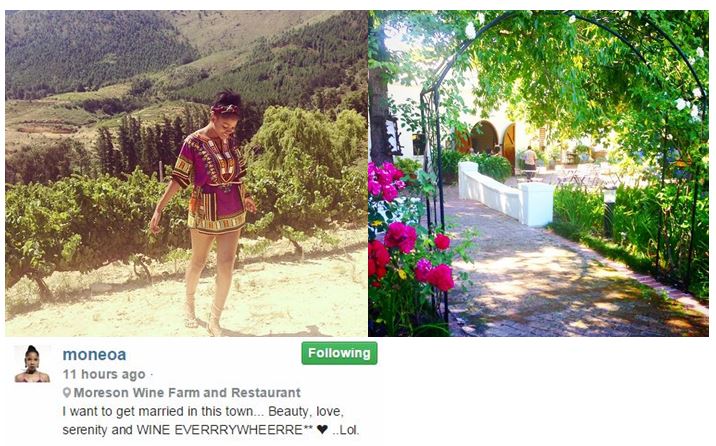 Speaking about marriage, one person who wouldn't surprise us if they revealed they were getting married next week, is Amanda DuPont. The presenter was not only enjoying Cape Town with her sisters but also with  Khanya Mkangisa, living the kind of yacht-life we could only dream of experiencing. How crazy is Amanda Du Pont's bikini game?