Ameen Harron has worked with some of the biggest names in South Africa's music industry, including AKA and Jimmy Nevis.
He is making a name for himself, and proving he has what it takes to make it big. 
His first single, Higher, off his soon-to-be-released debut solo album, was a radio hit. 
The track made it to the top five on 5FM's Top 40 earlier this year.
Read: Black Coffee's 'Pieces of Me' goes platinum
Ameen may have started out as a DJ, but he has made a name for himself as a talented songwriter, producer, and musician.
He has worked with artists like Loyiso, Locnville, Danny K, AKA, and Jimmy Nevis. 
"I've written and produced for quite a few artists. I always find the opportunity to work with someone as an opportunity to grow - two minds working towards the same objective, from different backgrounds with different ideas. It excites me every time. It's a new opportunity to explore and broaden your perspective and understanding,, allowing both the artist and producer or songwriter to walk away with new colours to their musical pallets," he told ZAlebs. 
Read: DJ Arch Jnr wins SA's Got Talent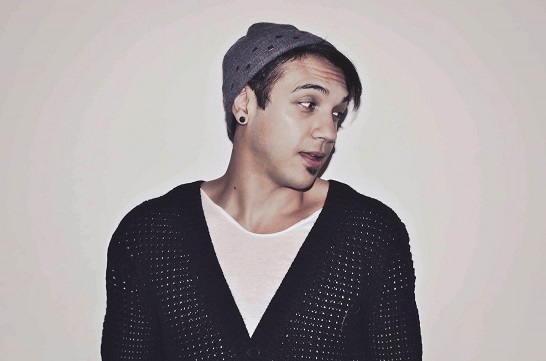 Ameen is set to release his first solo album, Masks, early next year.
"The first single Higher, had a great response so far. I'm excited to see the response towards the album dropping early next year!"
He says his love for music started at a young age, because his family is passionate about music.
"It's been there my whole life really. Being raised by a stay at home mom, playing music for me all day and bumping mixtapes my cousin and uncle gave me," he told ZAlebs.
If you want to get an idea of what type of person Ameen is, listen to Dizzee Rascal's hit track, Bonkers, which Ameen says describes his personality perfectly. 
Battle of The DJs Round 1 commences
What advice does he have for DJ wannabes? 
"Play music you actually produced!" 
With the summer party scene fast approaching, Ameen shared his top five party songs.
1.    Basement Jaxx - Red Alert
2.    Major Lazer – Bumaye
3.    Diplo - Move Around
4.    Wiweck - On Your Mark
5.    will.i.am - Make It Funky
Ameen's music is available on iTunes, miTracks, and his soundcloud page.
Follow him on Twitter or like him on Facebook to find out where you can catch him in action.
Image credit: Supplied