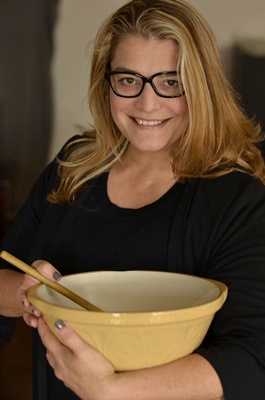 Food blogger Anél Potgieter was awarded for the second year in a row for her popular blog, lifeisazoobiscuit.com, when she successfully defended her title for 'best local food blog' at the prestigious 2014 Eat Out Zonnebloem Produce Awards this past weekend.
 
It is the first time in the history of the awards that a food blogger has won the award consecutively.
 
"Before the announcement was made my heart was beating out of my chest! I think I gave a big scream. Gosh, what a wonderful surprise it was to win the award for the second time in a row! To make it ever more special, it was also lifeisazoobiscuit's second birthday on the same day," says Anél.
 
Apart from her blog, Anél is also a regular face on SABC3's breakfast show, Expresso, she has a weekly food column in the Afrikaans newspaper Rapport, was a contestant on Masterchef South Africa and won the SABC2 reality television show Dinner Divas.
 
Anél adds: "I have to admit that I'm ecstatic yet humbled by all the people who have placed so much faith in me. I'm still bubbling with all the excitement and have been so blessed to share my love for food on my blog with so many people. To everyone who supports it, a big thank you!"
 
Commenting on why she believes so many appreciate lifeisazoobiscuit, Anél says: "There is a good combination of old and new recipes, difficult and easy ones. There are also a couple of interesting combinations and from the feedback I've received, it seems people love the stories behind the recipes. I believe one should touch people's hearts and souls through an image, a word or a recipe, and it certainly seems people relate to all of these on my blog."
 
For more information, visit www.lifeisazoobiscuit.com.
Article: Peter Marx