This band took the whole of South Africa by storm with their single Pluto, which was a collaborative effort with local producer, DJ Clock at the beginning of the year. If you thought they were a one hit wonder, you're being proven wrong as they're still causing dust on the dance floors with their recent single Rafael. With a couple of Channel O African Award nominations under their belt, Beatenberg, alongside the likes of MiCasa, is a band that makes us proud to call ourselves South Africans.
Last month the band released their debut album, The Hanging Gardens of Beatenberg, which was launched in the city of Durban. Kind of strange as we thought that the guys would launch the album in Johannesburg or in Cape Town seeing that, those are the cities in which the band was formed.
Siphelele Buthezi interviewed them to find out more about this three-man band whose success in the South African music industry is catapulting them to even greater heights.
It's always interesting to see how great bands came about. How did you guys meet up? 
Matthew and Robin were at Westerford High School together, Matthew and Ross met at University of Cape Town. 
Your singles ( Rafael, Pluto) have been receiving a lot of air play, how does this make you feel?
We feel that we are on the right track.  It's a great feeling to know that our music is being welcomed all over South Africa.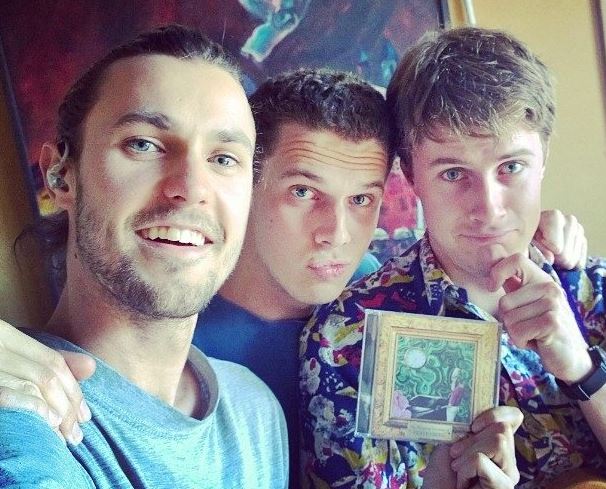 Please tell me about your (Beatenberg) background in music?
Matthew studied music at UCT and took a year scholarship in 2011 to study music at Berklee College, Boston, USA. Ross also studied music at UCT. Both of them studied Jazz and Classical music.  
Your debut album dropped this past month are you guys happy about the outcome?
Yes we are, it's doing very well. 
Why did you choose Durban to launch your album?
Ross and Robin grew up in Pietermaritzburg, KZN so there was a strong feeling or need to launch the album close to their original home. The Durban crowd was amazing!
What's that one thing the band wishes to achieve in the music industry?
We would like to expose people to the depth of Jazz and Classical music, which most young people don't know.
Describe your type of music?
Definitely South African Pop Music.
September is the Tourism month, can we expect ( Beatenberg ) travelling to other provinces, performing maybe?
We would love to play in every province! 
Which record label are you signed under?
Universal Music SA