Many have referred to her and Thando as the Magogos of the Big Brother house and it's no secret that in the few weeks she's been in the competition, Lola has been the publics' least favourite housemate.  Whilst joining forces with her partners in crime, Jase and Thando in conspiring against other housemates Lola has faced the prospect of eviction  twice. The first brush with eviction was when she volunteered to be kicked out of the house and then the second one came after Big Brother gave them a verbal whip lash accommodated with an eviction warning after the conspiracy. And who could forget the fiery lashing out this past weekend and during her panic attack moment?
We sat down with "Magogo"  sorry…Lola to hear her experiences of the house. Side bar: Don't you just love how she pronounces the word 'stories' with her Pietermaritzburg accent? ...yes? No? Ok never mind moving along swiftly.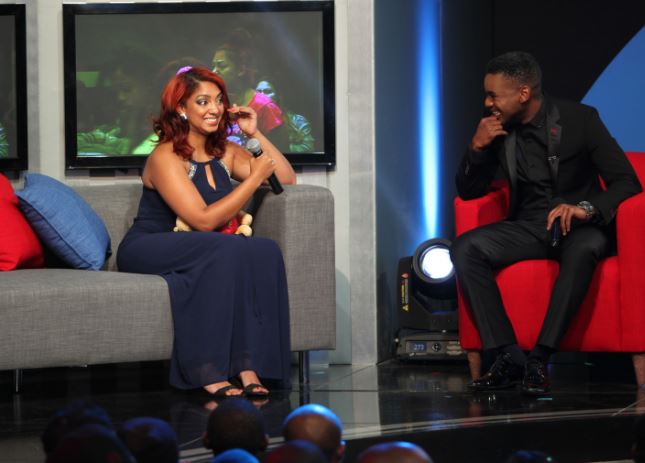 When you left the house on Sunday you admitted that you were sad but at the same time happy. Were you actually really sad considering that you've wanted to leave the house for a while now?
I was sad in the respects that I feel like I didn't finish what I started.  I was at that point where I was really starting to enjoy the game and apart from those two or three things that made me angry I really liked being in the house. It was just a realisation that I was leaving my new friends and co-family.
Friends? Co-family? .....hmmm
Let's talk about Saturday night, did you think Lexi was actually going to throw the bottle at you after the abrupt altercation you guys had?
I really didn't expect that from her, it really happened suddenly and I was just taken aback by her breaking the bottle.  Yes we did have an altercation but she shouldn't have taken it that far, we could've spoken about it in a much more settled manner, yes I did play a part in the whole commotion and I also take full responsibility of it but it's in the past now.  I'm glad we were able to sort things out before I left the house so it's all good now.
Looking at social media and the comments from the public, you were not exactly the public's favourite. Whilst in the house, were you nervous of what you would find on social media when returning to the real world?
I feel like I've exposed myself a lot from revealing my insecurities to being extremely emotional, I've basically shared everything about me with the rest of Mzansi so obviously some are going to either like or dislike what they see about me which is ok.  But I feel as though those who understand me could easily relate with where I was coming from and that I am a human being that breaks down but fights through that emotional turmoil.
Thando received the second lowest votes in the house. With you being so close to each other do you think she will cope without your pillar of support in the house?
For me I feel like as much as we were close to each we also didn't give ourselves the freedom to stand on our own and fight our own battles as individuals.  So now with me gone I feel as though it's the perfect opportunity for her to stand on her own and see how further on within the game this opportunity will take her.  I love her to bits and hope that she copes well.
Were you aware that Mandla and Lexi had sex on Saturday night?
At that time I didn't know, I was only made aware of the story when I left the house.  But on Sunday I saw that she was a bit out of it, she seemed a bit sad and down, I don't know why, but I just hope that she's now fine.
We must admit the relationship with you and M.K was something we didn't see coming.  During eviction night you told Lunga that "M.K is a real man" what did you mean by that?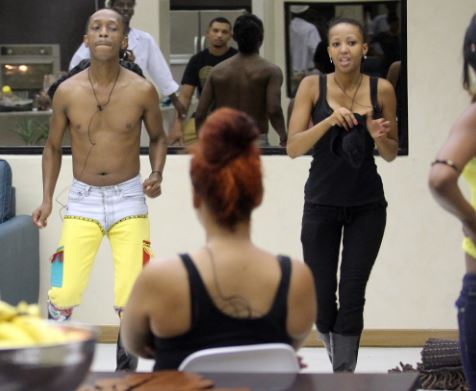 I think some people took that statement out of context, what I meant is that M.K taught me how to be strong and he was very firm with me, he wouldn't let me get things my way or have these dramatic outbursts I'm known for.  He just knew how to handle me and my personality and whilst in the game I needed that and for me that's why I think M.K is a real man, we're just really close friends and we will continue to be friends after the game.
The nominations for this week were announced last night and on the chopping block for this Sunday's eviction include Jase, Lexi and Sol who was swapped by head of house Mzamo who saved gossip gogo number one - Thando.
Credit Images:  www.mnetmediamagic.co.za