BigStar Johnson has finally received his big break into the music industry. This comes after the rapper was crowned as the winner of the first season of Vuzu's The Hustle.
BigStar, who has been a fan favourite from day one, told ZAlebs that he feels blessed. "I don't know how I feel, my emotions are so mixed up, I'm so overhwelmed. I feel blessed, feel like people believed in me and took the time out to vote for me. I appreciate that so much."
He also sent a shoutout to the runner up,  ShabZi Madallion and added: "The work will keep coming, we're gonna do it together. Right now I'm just overwhelmed."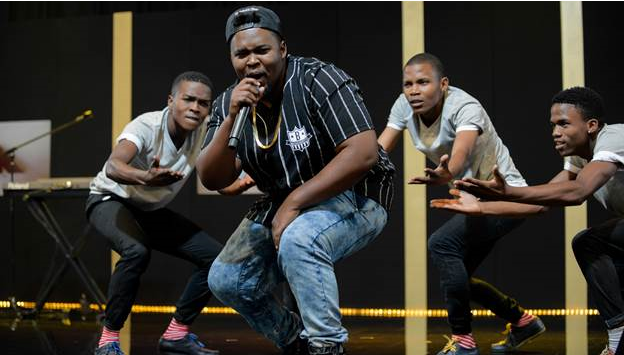 So, where to from here? The MC said: "Fans can expect the single, obviously the one that we shot on the show. Also the Way Up joint that people saw. I actually have a verse on that joint with Shane Eagle. Look out for the videos. Also, I'll be working on singles throughout the rest of this year."
The rapper, who comes from Kempton Park, Johannesburg, walks away with a R250,000 cash prize, a record and management deal to the value of R250,000 with The Vth Season, a PR management deal with African Star Communications, a music video worth R100,000, and an opportunity to perform at Maftown Heights in November.
Congratutions, BigStar! 
​Image credit: Twitter/M-Net