Black Coffee is undoubtedly one of SA's most hard-working musicians. He is loved and respected not just in Mzansi, but across the world. The DJ, who's expecting a baby with his wife Mbali Mlotshwa, celebrated his birthday last week.
His birthday celebration was attended by friends, family and industry people. The V Entertainment crew covered the event and asked some of his friends and his wife to share what the world should know about Coffee. 
Here's what we've learned about the DJ:
1. He has a big heart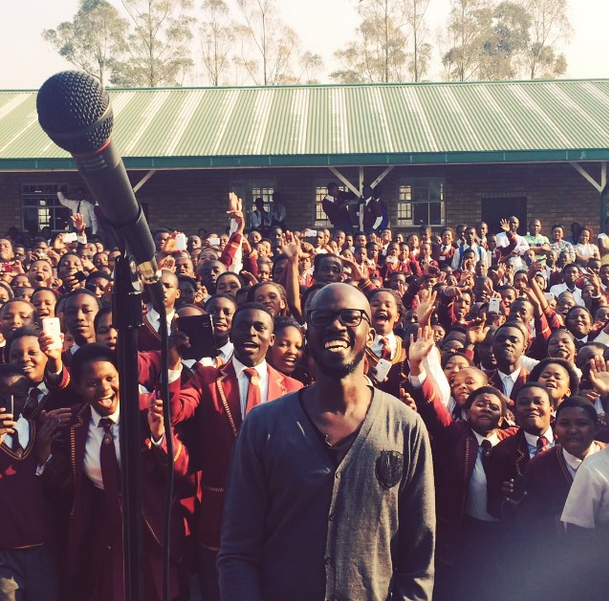 His wife said on the show:  "I've never met anyone in my life who constantly wants to build, help and grow people. And that's in every aspect of his life. He's amazing, he's got a soul of a god." 
2. He's a visionary
Amaru Da Costa said that the award-winning DJ has a great personality and has the drive to do whatever he loves.
3. What you see is what you get
Nathi, as he's also known, is an open book. Culoe De Song explained: "I think what you see is what you get when it comes to Nathi."
4. He's a good man
DJ Shimza described the DJ as an older brother and said he's also a good man. He added: "He always gives me advice financially, with the music - even now I'm done with my album he's like 'no, you must come to studio and let's work on the music side of things'."
5. He never gives up
Cara Frew, who features on Black Coffee's I will find You track, said: "He really defies all odds, he never gives up. From where he came from, to where he is now there's no telling where he'll go next." 
Wow! Black Coffee really is an inspiration to many people out there. Keep on doing the great work, Mr DJ.