In the latest episode of
Zulu Man With Some Power Podcast
, Nasty C sat down with two pioneers in the local entertainment and music industry in birthday boy
DJ Black Coffee
and Popcast host Scoop.
Nasty C
and Coffee opened up about taking charge of one's business as an artist and no just letting your team handle everything.
Read More:
Nota Thinks Cassper Is Jealous Of Focalistic
"Sometimes you learn the hard way." Said Nasty. "The messed up thing is that when there's that one messed up Apple, people look at you guys as 'we don't want to work with them.' I would say that, luckily for me, and I took these as hints. A lot of the people came up and to me and said – is there anyone else we can talk to? And then I started to pick up the problem."
"It's really tough, even if the structure is there. It's all up here (points to the mind)." Added Nathi. "One of the things I feel like I always made a mistake on; you build a team, and this is something I had never done until they told me. Something I didn't do that much is how involved I am in my business now because I knew I had the best people. Now, moving forward, if you are going to send any e-mail that has my name cc me in. That's all because I am the business."
The internationally-acclaimed producer was also blunt and used the controversial
Nota
as an example. "I'm going to mention names right now." He said. "Look at this guy, he calls himself the authority. I look at him as a person and I wouldn't want to be managed by a guy like that. You can get a guy like that to manage you but you are not aware of his persona. And you give him your entire brand and you don't know the conversations. You don't know how he's treating your clients and everyone who's making you money. I'm saying these are the mistakes we make."
The full episode is currently available on Nasty C's YouTube channel.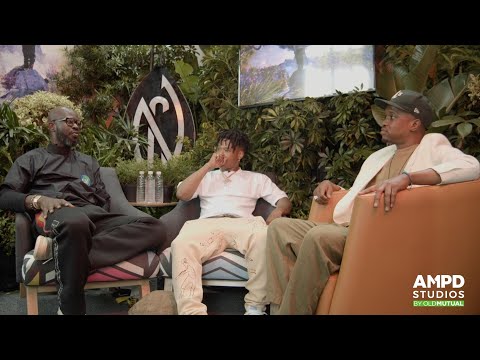 Main Picture Credit: Instagram
Read Next:
Masasa Mbangeni Harassed By Drunk Man