While y'all have been watching the Resurrection Challenge; someone's daughter has been out for justice. A rapper by the name of Karen Francis wants the world to know that she thinks
Boity
stole her song.
The claim was made in South African news site,
All4Women, who spoke to Francis
and she spilled all the tea on how she believes that Boity took her song "Cake" and turned it into "
Bakae
".
From what we can gather, Karen is based in the UK and is not only a rapper but a YouTuber too. She also speaks fluent seTswana and recently recorded a track in her mother tongue called "Cake". This is where the trouble began.
She said to All4Women:
"I listened to Bakae and I was in a completely state of shock because I recognised so many elements of the song instantly. I could recognise my signature and my structure on Boity's verses. I'm a songwriter and I can write a song in minutes. I took time to really structure that song [Cake] to really put my signature on it and show a part of me that people are not acquainted."
She also took to social media to openly make the comparison and her followers were shocked by the similarity:
ZAlebs reached out to Karen Francis and she revealed who might have leaked the story to Boity.
When you listen - to Karen Francis' 2018 single, "Cake", the similarities are definitely there to be heard:
And here is Boity's single Bakae: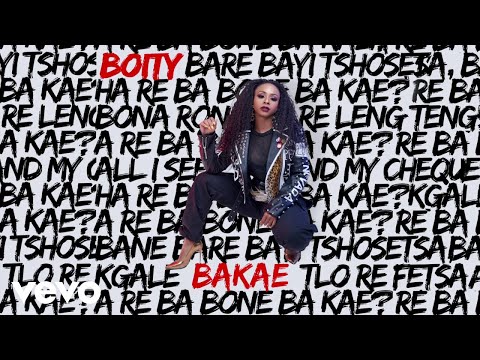 Do you think Boity copied Karen's song "Cake"?
Read More:
Cassper weighs in on Boity's rap career.
Main Image Credit: Instagram/boity