We're starting to think that the Mzansi entertainment scene is becoming smaller and smaller for Bonang Matheba.
The media personality has done and achieved what some people in the industry can only dream of.
She hosts a national radio show, a talkshow and, of course, is on one of SA's favourite lifestyle shows, Top Billing.
How was her 2015, though? 
The awards
The media darling has scooped several awards in the media space. We wonder where Queen B keeps all of her trophies? They probably have their own room in her house?
This year alone, she was crowned as South Africa's favourite radio DJ at the Nickelodeon Kids' Choice Awards, received a Star Power Award at the African Women Awards in Zimbabwe, and was also honoured as Mzansi's Style Icon. 
The fashion
What would a red carpet event be without Miss Matheba? Boring! We're always looking forward to seeing which outfit she'll rock at events and she never disappoints.
You can tell that this star puts a lot of thought into her style. That's why she's a style icon... duh!
Some of our favourite looks from Bonang this year: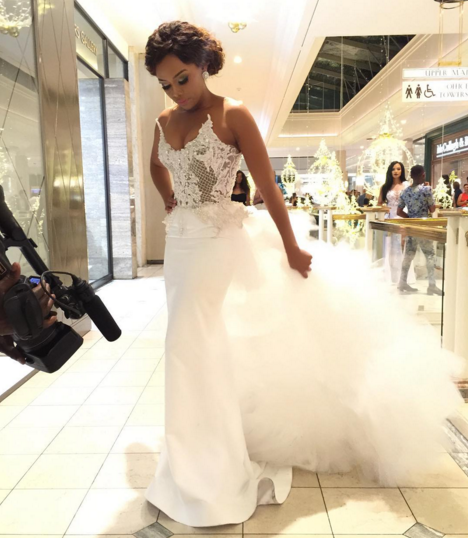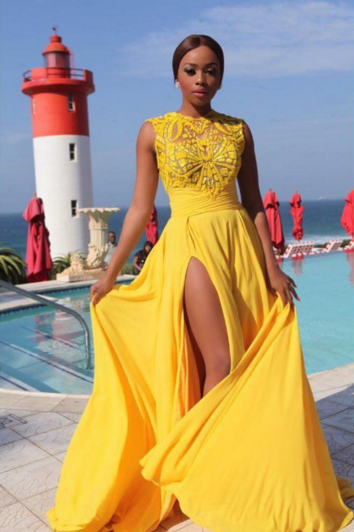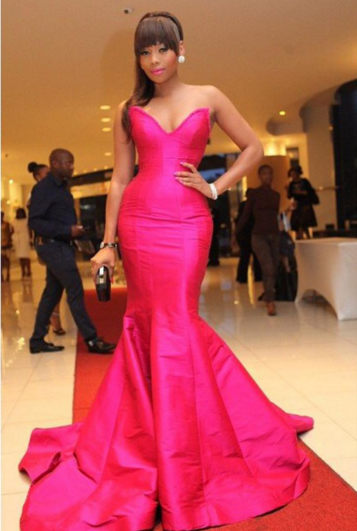 Miss Globetrotter
Our passports definitely have nothing on Bonang's. Like, where in the world has she not been? You can think of a country right now (are you thinking?), chances are, she's been there and has the snaps to prove it. 
We get so jealous when she posts those pictures from her many travels because, well... we're stuck in the office in Johannesburg writing about her nice life. Not fair!
Wouldn't you just love to be Bonang's BBF? Yeah, we thought so...
The drama
Being famous somehow means giving your right to privacy away. And we don't mean this in the Hollywood way (paparazzi and all), but random people suddenly have access to your personal business. 
This year, Bonang has had all kinds of things written and said about her. When reports about her rumoured relationship with D'banj surfaced, there were all kinds of reactions. While some people were happy about the thought of Africa's new entertainment power couple, others didn't seem to think that the "relationship" would end well.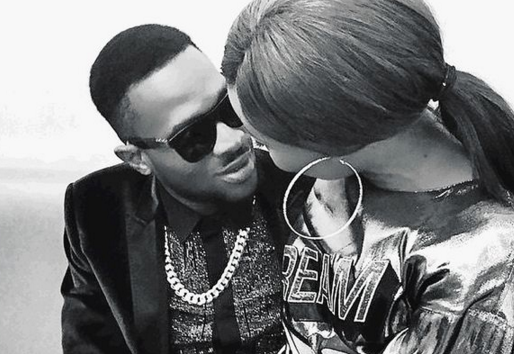 ​
Well, they were right. Although Bonang and the Kokomaster kinda-sorta confirmed their romance at the MTV African Music Awards in Durban this year, their happiness was short-lived. The Nigerian singer set social media ablaze after posting a picture of his rumoured Nigerian girlfriend on Instagram, to wish her a happy birthday. 
In the post, he called her the "Queen of my heart". Awwww... wait, wasn't Bonang his queen? Anyway, people started calling Bonang a "side chick", while others made fun of her "inability to keep a man".
As if breaking up with someone is not normal? Guys, no one is immune to heartbreak!
Enter AKA...
News about Kiernan Forbes and Bonang's alleged romance broke after Move magazine reported on it.
The story grew to the point where they were even photographed having breakfast together in Cape Town. Maybe it was just a friendly meeting? Well, that's what we all thought until DJ Zinhle, who has a daughter with the rapper, took to her blog to reveal that AKA had cheated on her with Bonang. Yho!
Things spiraled out of control from there, with Bonang suing Zinhle and demanding a retraction and a public apology from her. Well, that never happened. DJ Zinhle made it clear that she will not apologise. Hey, we wonder what happened to that lawsuit? 
Anyway, Bonang and AKA have denied that they're an item, but for some reason, people will not stop linking them together. We guess we'll have to keep a very close eye on these two. 
The life lessons
Through it all, Queen B seems to have mastered the art of rising above everything. As we said, she's been called all kinds of names and has people hating her for living her life HER way. 
When asked about how she deals with negative publicity, Bonang said at the Women in Media Seminar a few months ago: "I believe it takes a lot of maturity. You need to get to a point in your life where you realise that you can't allow people who aren't responsible for your happiness to take it away from you. And also when you're in media you have to have a very, very tough skin."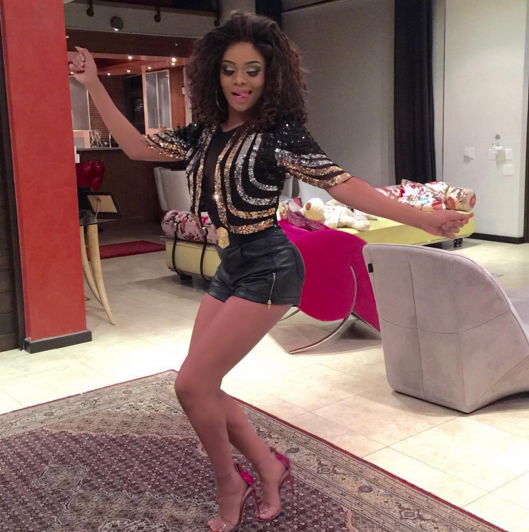 What about relationships? During her 15-minute E! Special in September, Bonang shared what she has learnt. She said: "Romantic relationships have the power to increase your self esteem and confindence, or they can break you down."
It has been a rather interesting year for this lady - there were ups and there were downs. However, it looks like nothing will stand in the way of her success. 
We think it's time that she gets a big international hosting gig now. Ryan Seacrest, where you at? Our fave is ready!
Image credit: Instagram/Gallo Images/Twitter