The video has reached over 120K views in just a day. Amongst other things, Cassper opened up about his late brother.


"If there was one person you have lost and would love to bring them back who would it be?" asked Mihlali.


"I would love to spend a day with my late brother in my house because my whole personality comes from my brother."


He said his brother passed on when he was 19-years-old, at the time
Cassper
was only 14. He said his brother was a big dreamer.
"He used to wake up, he had these episodes where he would just burst into dreams, he would just wake up and be like "yoh man when I am in my mansion one day, I ama be this Versace guy, ama be drinking orange juice because I don't drink liquor in my mansion" everyone would just watch him dream and that's where I get my personality from.'


Cassper said he wishes that he could bring him back so that he can experience all those things he used to dream about.


"That's why I am like mad flashy cuz of my brother and I would love you know, I mean it's not possible but for him to experience those things and say yoh this is how it feels to own those things, that would be a good memory to create," he said.


He also opened up about his late grandfather.
"
Also my late grandfather, my late grandfather was a prophet right, and when he used to prophesy on us we were very young and we wouldn't understand his gift so we didn't really fully get to appreciate the fact that we were living with someone that could literally help us with life by the time he passed on we were old and it's like I wish I could ask him questions now but he used to sit us down and talk about everything so I miss him sometimes."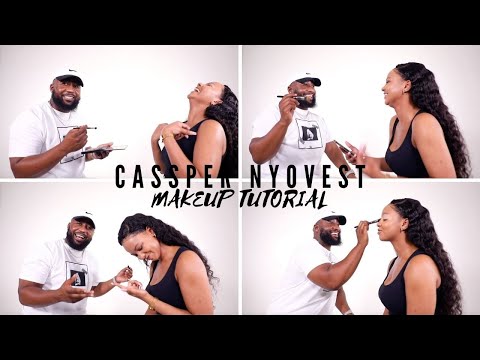 Cassper recently announced that
he has bagged a R100 million deal.
His company, Family Tree and Drip have been working together for some time now, he said they are getting in partnership with a new brand.
"We are getting into a partnership with a new brand. It's something separate but it's under Drip. It involves products, it involves equity, it involves a lot of things. I'm not buying shares at Drip and he's not buying shares at my company. We are getting into a very fruitful partnership,"
said Cassper.
Read Next:
"I'm Living That Dream"
Image Cred: Instagram