Cassper Nyovest's
long lost twin has been found and it is none other than Cassper Mavest. The rapper's doppelganger has sent the internet on a frenzy. Tweeps have been sharing the image so
Cassper
could see it and also anticipating his reaction.
Read more:
DJ Zinhle Comes To Cassper's Defense
Cassper's look-a-like is what Cassper would look like without the beard and if he was slimmer. Some joked and said this is what Cassper will look like after getting vaccinated.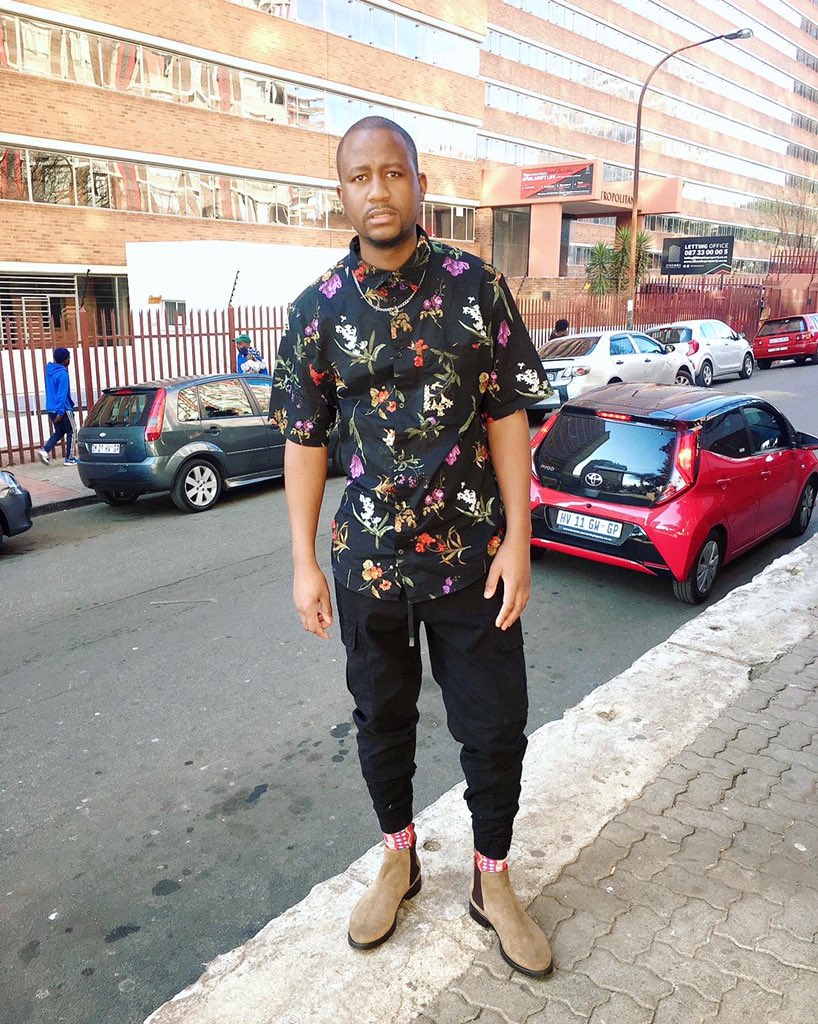 Khotso's father
finally caught up and his reaction is not what some expected. The rapper pleaded with his followers to not tag him on the picture and also promised to block anyone who does so.
"I'm sharing this video because it is very important that I address this issue. Stop tagging me on that f***ken picture," he shouted.
Under his comments section was a tweep who disobeyed Cass and proceeded to tag him. He responded by saying he will block the tweep, "Do you want me to block you ? The whole day. My WhatsApp and Twitter has been this picture. Yoh!! I get it!!! Shap."
Cassper has been sharing a lot of pictures of him training for a boxing match but
he recently cancelled the fight with Prince Kaybee.
He claimed that Prince Kaybee made crazy demands and wanted R2.5 million. Cass had offered to pay him R350K to fight but Prince said that is way beneath him. He'd rather do it for free.
"But Shotpan you offered a 350k contract, o buwas masepa, I make that anyway in a dry month. So if it's for free let's meet NOW where you are but if you going to make a profit out of it I want a 2.5Million, I'm not scared of your fake wealth papa, put your money where your mouth is...I didn't wanna expose that lousy 350k but you kept on pushing me,"
tweeted Prince Kaybee.
Cassper responded by saying, "
The back and forths on Twitter are boring and it doesn't end. We all love a little action, Prince Kaybee has a problem with me and we need to solve it. He said he would fight me for free, he was offered money & now he doesn't wanna fight anymore. Let's get in the ring! Can't wait!!"
Cassper then grew tired and decided to end the match, "
The Kaybee thing is dead. I have realized that niggas wanna get clout from tweeting or they tryna finesse money to fall on in case they lose. I was looking forward 2 getting in the ring with the dude but he is delusional with his demands. Who else y'all think would make a good fight?"
he announced when he cancelled the match.
Cass also trains wearing his visibly comfortable sneakers with Drip Footwear.
Cassper said this is a dream come true for him and it certainly is as he is getting closer and closer to that billionaire status he desires.
"Dreams come true. I am a young boy from Mafikeng and I never thought I would be able to help design a shoe and put my name on it one day. I never thought that it would be produced by a local footware brand that has its own distribution plant meaning that we don't have to sell from the boot," he wrote before thanking fans for their support.
Read next:
Shona Will Be Laid To Rest This Wednesday
Picture credit: Instagram