They say the best relationships are those that are kept a secret, but no matter how hard you try to keep your bae a secret in the entertainment industry, we'll still want to know who he or she is.
This year, we've seen numerous celebrities try to hide their baes from us, but thankfully, some of them cracked from the pressure and eventually shared their partners with us.
Shout out to Amanda Du Pont!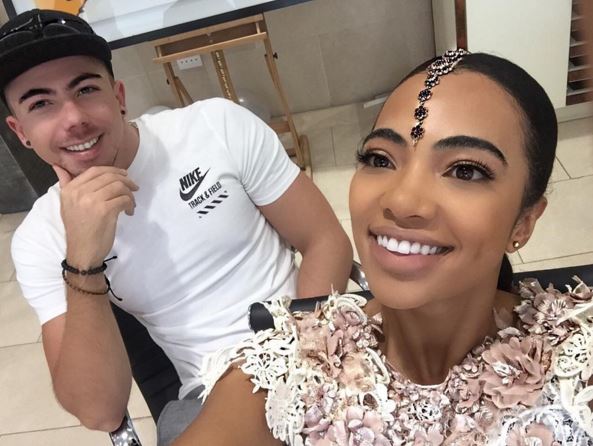 Read: Amanda Du Pont on Cassper "We never dated"
However, there are some celebrities who are just hell-bent on not sharing their baes with the rest of Mzansi, which we can understand. After all, their lives are constantly under a microscope, but it can also be frustrating for the rest of us.
We thought Lerato Kganyago by now would've revealed her lover, who goes by the alias of Zorro. Unfortunately, she hasn't. Earlier on in the year, Lerato gave hints about her bae as she posted numerous photos of parts of his body, with the hashtag, #Zorro. This was a bit frustrating considering that showing your man's shoes or hand doesn't necessarily give us much to work with, but only feeds our curiosity even more. To date, Lerato has remained mum about this mysterious 'Zorro'.
Pearl Thusi is another celebrity that is making it difficult for us to find out who she's dating. There have been rumours that the TV and radio personality has been dating her fellow Metro FM colleague Robert Marawa, but Pearl has vehemently denied that she is dating or even engaged to the man.
However, in November, Pearl posted a picture of her leaning on the back of some mysterious man on Instagram. Unfortunately, for her, a fuzzy image of the man reflected in a mirror in the background, which caused people to speculate if that was actually Robert Marawa? Honestly, we couldn't make out who the man was. Like we said, his reflection was way too fuzzy for us to even figure out who he was!
Read: Pearl Thusi launches hair care line
When people began questioning the man in the reflection, Pearl quickly deleted the picture, which raised our curiosity even more. Sigh!
Former Diski Divas and Big Brother Mzansi contestant Kat Mohoaduba, who is known for her care-free spirit and not forgetting gorgeous hair, is also keeping her man under wraps.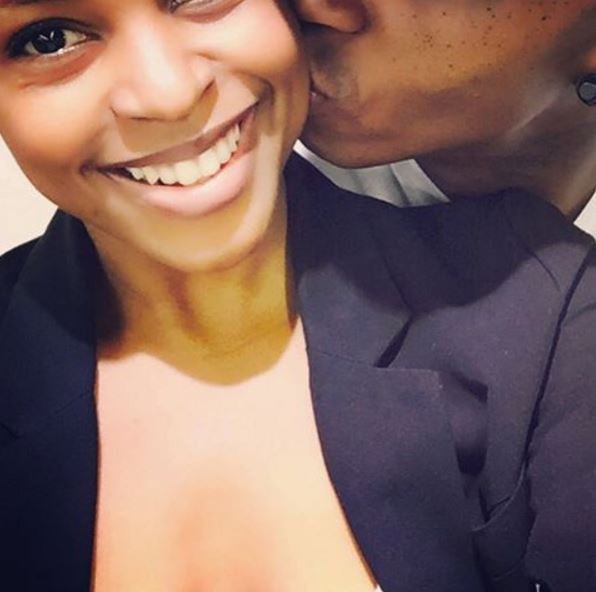 The 24-year-old TV personality was also linked to soccer star Jimmy Tau and now she's found herself in the arms of a mystery man whom she's been kind of showing off on Instagram with one or two pictures here and there. 
Like the other two ladies we've mentioned, Kat has not shown her man's face to the rest of Mzansi, but by the looks of things, Kat is head over hills in love.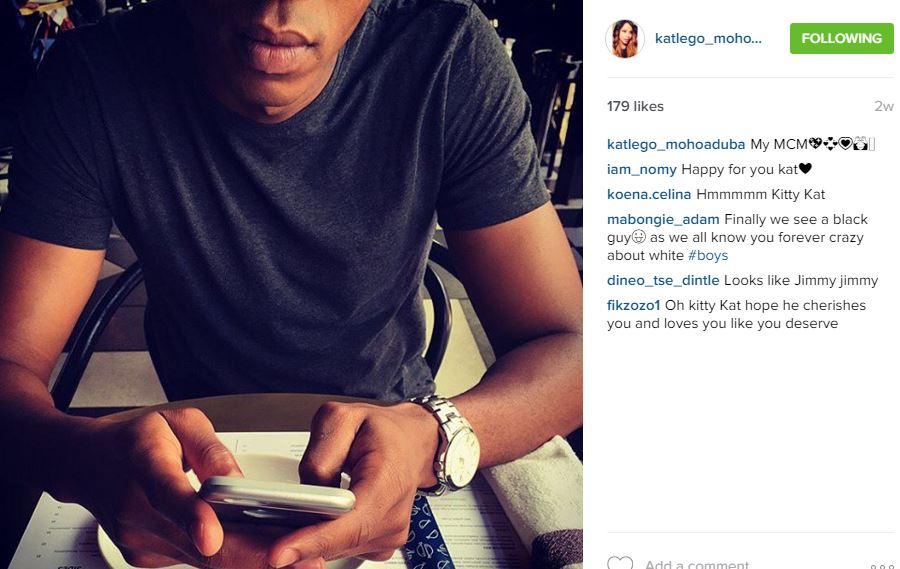 Hopefully, by the time we reach 2016, some of our celebrities would've shed light on their partners. After all, it is a beautiful thing to share your partner with the world right?
Image Credit: @PearlThusi