It has been announced that Channel O Africa is shutting down. According to MultiChoice management, the channel will shut down on Tuesday, 31 March.
But relax, Mzansi will not be affected by this. (Got some of you there, didn't I?)
MultiChoice PR and Content Manager Mokgadi Seabi explained: "We're not shutting down Channel O in Southern Africa. M-Net is only closing down the "Rest of Africa" Channel O feed (AKA Channel O Africa). This will allow M-Net to regionalise the music content on the Africa Magic channels where music selections will be customised according to subscribers' preferences."
In a statement, the company revealed that Channel O Africa will hand over to Africa Magic, who are taking over as the new home of local music in Africa.
M-Net stated: "The decision to review the Africa feed of Channel O has certainly not been an easy one, however, the termination of the channel in the rest of Africa will also enable M-Net to refocus investment efforts in local dramas and series productions where the market is growing. This will allow M-Net to invest further in content according to regional preferences on its existing Africa Magic brands, however, Africa's music talent will get ample space to shine on special programmes on these channels."
It was added that this change is a further boost in M-Net's investment in the creative television industry... "And will ensure that M-Net and Africa Magic remain at the forefront of African television trends and the biggest investor in original content made in Africa for Africa." 
What about the Channel O African Music Video Awards?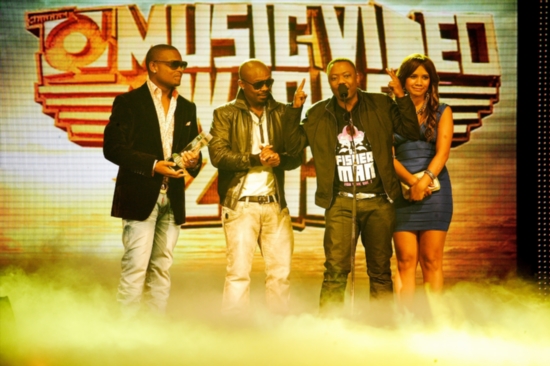 If you're wondering if this will affect the Channel O Africa Video Music Awards, MultiChoice's Mokgadi mentioned that putting together an awards ceremony of that magnitude every year relies on sponsors coming on board. She added: "If we can secure enough funding then there is no reason why the Channel O AMVAs shouldn't continue."
She said when it comes to artists, as mentioned, Channel O will still exist in Southern Africa. "However, the channel will also continue to showcase artists from across the continent due to their popularity in the region."
Thank goodness for this clarification. DSTV STAYS doing exciting things in the entertainment industry and this is yet another move to raise awareness of African content. I can't wait to see it all unfold!