Chris Brown has finally confirmed that he is a father.
The singer, who shocked the world after it was revealed that he made another woman pregnant, shared picture of his baby on Instagram. The pic, which features Breezy and baby Royalty was captioned: "God has blessed me with my twin. #ROYALTY"
He posted another cute picture of his baby.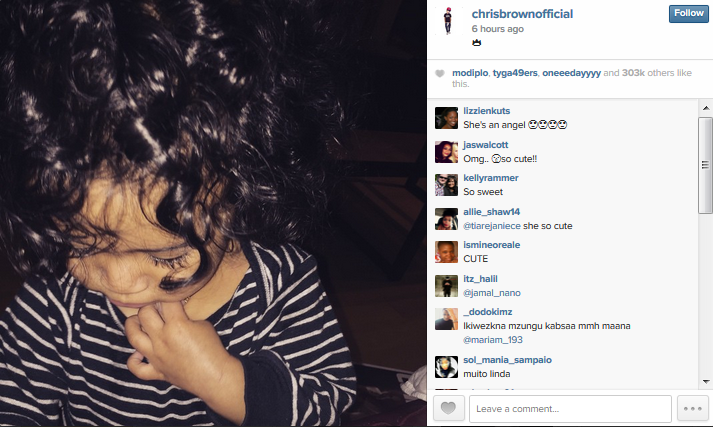 The news about Chris' baby made headlines last month but the singer didn't confirm or deny that he is the father. When the news broke Breezy was still in a relationship with his on and off girlfriend Karrueche Tran. Karrueche then took to Twitter to reveal that she had had enough of her boyfriend's drama.
She wrote on Twitter: "Listen. One can only take so much. The best of luck to Chris and his family. No baby drama for me." The model was later interviewed on OWN's Iyanla Fix My Life, where she spoke about her toxic relationship with Chris. She also revealed that she found out about the baby on social media. Ouch!
The former lovers were also allegedly spotted at the same Coachella party recently. Are they back together? We really wouldn't be surprised.
Drama or no drama, Breezy, who was recently in the country for his X Tour, is still one of our favourite entertainers. We especially loved his performance with Wizkid in Durban.
How cute is baby Royalty though guys?