Since releasing their debut album This City Needs a Hero in 2006, we've seen Crash Car Burn (CCB) accumulate a considerable amount of success on our local shores and abroad.   From working with Grammy nominated producers like Colin Richardson and Matt Hyde, to touring with U.K based rock band What Now this young band easily proves to us how true rockers are supposed to rock.  In the light of their upcoming performance at the annual Emerald Cup premier horse race in the Vaal, ZAlebs caught up with band member Garth Barnes to him to shed light on their music and what's on the cards for the next couple of months before the travel/tour bug bites them again.
Before we started up the chatted Garth was ecstatic to inform us that September has been one of their busiest months' this year which is always a good thing for an artist's calendar, good job guys the hustle never stops.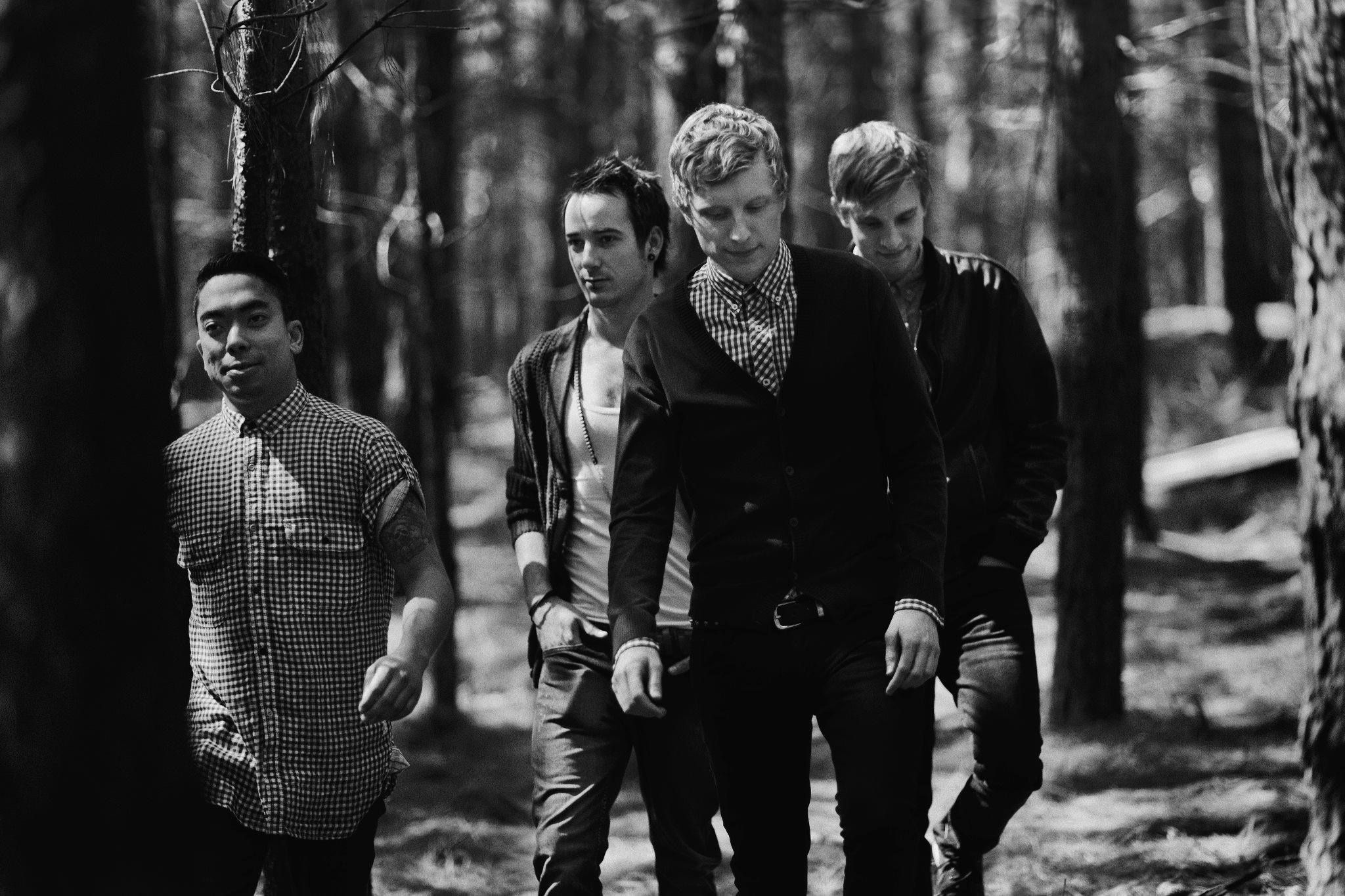 As mentioned earlier CCB will be opening up for U.K band What Now who are set to kick off their 'Move Like a Sinner' S.A tour this week starting in Potchefstroom we asked Garth how this opportunity came about and what the band hopes this tour will mean for their career.
"We actually know What Now from way back; they're originally from Durban so when we were living in the U.K we use to do shows with them and for us we're just doing it because it's going to be great fun and an opportunity to showcase to our fans the best of both worlds.   We're definitely looking forward to getting out there and hitting the road with What Now they're just a great band and are great fun to be around with."
On the 28th of September CCB is also set to perform in the Vaal at the Emerald Cup horse racing event alongside the likes of Mi Casa and DJ Vin Deysel, we were quite surprized to find out they were going to perform at such an event as one would expect them to perform in more youthful places.
"Yes it is a different type of environment we'll be performing at but I'm actually excited about it because we're going to really pull out all the stops and bring our A-game into the forefront because it's a big annual show that they put on and we just can't afford to be slacking in our performance.    Each year the line-up has been pretty strong so we just want to prove that our performance will hold as much weight as last year's performers and we're always looking forward to playing for a different market."
On the topic of performances ZAlebs had been following CCB on their Facebook page for some time and in our view the band had a tremendously awesome time at this year's Oppikoppi Festival.  This might be a great assumption but by the looks of their Facebook pictures this year's Oppikoppi Festival looked like a complete blast in comparison to last year's one Garth agreed to our sentiments.
"Oppikoppi just seems to be getting bigger and better every year and this year from what I can tell was the biggest year that they've had.  The line-up and the organization and just the whole sickness (awesomeness) of the festival was absolutely amazing and we played to one of the biggest crowds we've played to in a very long time, I can confidently say that the festival was one of our highlights for this year.  I also think what made us appreciate the festival even more was when we dedicated an acoustic track to our part time drummer and other prominent local musicians that passed away throughout the past year.  It was a bit of a gamble for us because we never really play chilled acoustic songs and what blew us away was just the response from the crowd, everybody in the crowd just put up their lighters and their cell phones really just immersing themselves in the moment connecting and loving the song as much as we did which was absolutely fantastic to see the positive response from that song."
We took it back a little to the year 2011 when they released their video to the single Skin vs Bones looking at this video one can truly identify the roots of what it means to be a rock band ZAlebs was intrigued by the content of the video, eagerly wanting to know who was the director and master mind behind the video.
"That video is actually quite interesting because we did set out to make a sort of party-like video but when we actually stepped back and looked at it we were just in awe because firstly we never party hard like that and we're very like that we have Bugsy our drummer who's a very talented director and cinematographer.  He's been doing all our videos; he directed and filmed the Skin vs Bones video, our last two videos were also directed by him for the band to have so be involved in a band with so much talent is a great honour for me."
Make sure you catch Crash Car Burn in Vereeniging on the 28th of September at the annual Emerald Cup Horse Racing event.
Don't forget to follow us on Twitter and find us on Facebook