Hold up, wait a minute! The drama-filled, weave-snatching, back-clapping, and borderline ratchet reality show that is Diski Divas has returned.
And please don't roll your eyes at us, we know that you're excited for its return after a very successful first season.
According to the creators of the show, season two will be bigger and better with a spoonful of drama added into the spin of things.
The second season will see the return of familiar faces accompanied by new divas. In the first season, Mzansi fell in love with Teko Modise's ex-wife, Felicia Modise. We saw Felicia pick up the pieces after her very public divorce. She re-emerges this season with a newfound confidence while she raises her daughter and concentrates on her career.
Read: Interview with Felicia Modise and Katlego Mohoadube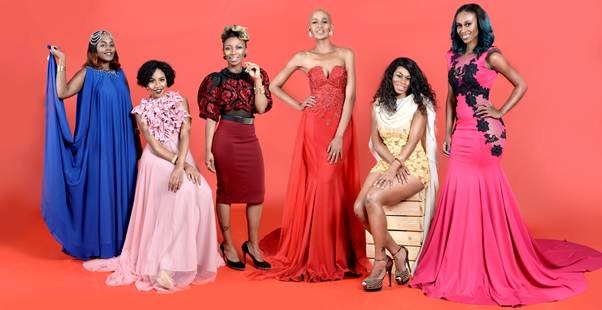 Your favorite fashionista and runner-up on Big Brother: Double Trouble, Blue Mbombo returns to unpack the relationship breakdown between her and ex-fiance Okonkwo Onyekachi (Black Aces) and to reclaim her position as queen. Never failing to dazzle, Blue shows us why she is a force to be reckoned with.
Kgomotso Machete is still on the show and introducing another new diva, the sexy Kia Ntshole is a doting mother to Lihle – Mbuyiselo Sambu's son. She joins the Divas cast as she strives to maintain her long distance relationship with the Chippa United star.
After 15 years of marriage, Thandeka Nhleko steps in to join the cast as the matriarch of the show after her recent divorce from Kaizer Chiefs legend Nkosinathi Nhleko.
Promise Zondo is the adventurous, quiet newbie on the show. Her relationship with the eligible Pirates player Manti Moholo is private but solid as she tries to forge her own path outside of the football world.
But wait…Nonhle Ndala isn't returning to the show? Well, this sucks.
Image Credit: Instagram @felicia_modise