By now we've all come to the realisation that three-year-old DJ Arch Jnr is kind of a big deal, especially after winning SA's Got Talent with a cool R500,000 to go with it.
Sadly, since DJ Arch Jnr won, there's been a few 'adults' who have been hating on the little guy. Really, people… you're not impressed that a three-year-old won?
This week the Twitter world was up in arms as team DJ Arch Jnr went to war with people who felt that he should not have won the competition, because, well... what's a three-year-old going to do with R500,000? Maybe save up for his education?
Only in South Africa where a 50 year old man will be hating on a toddler still wearing pampers. Give the boy a break #sagottalent #DJArchJNR

— Diligent Mpofu (@MpofuDiligent) November 12, 2015
People should stop jealousy and embrace talent #DJArchJnr

— Thulani-Ndaba (@tndaba) November 11, 2015
You know unemployment is real when you mad at a 3 year old kid. #DJArchJNR

— SIYA (@BraSABZ) November 10, 2015
Really? RT @Tzhepiezo: we need a Special Task Team setup to investigate #DJArchJNR win on @SAsGotTalent

— Dave (@BrianDaveZa) November 10, 2015
Anyway, someone who was more than happy with DJ Arch Jnr's win was SA's Got Talent host and comedian, Tats Nkonzo, who agreed that DJ Arch Jnr probably does not have a cooking clue on what to do with R500,000, let alone count to 500,000. Tats also mentioned that he was glad that he was part of THAT moment in South African history.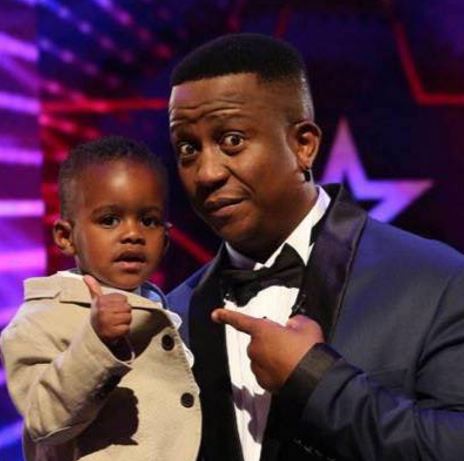 ​
Here's more of what Tats had to say...
Image Credit: Facebook