Dj Sbu was the pillar of
YFM
from 2005 till 2010. He worked on creating his brand in society and became one of the most respected businessmen in society. Today, he is the sole founder of an energy drink that he named, MoFoya.

Sbu is a well-articulated writer who has published books under his educational organisation, Leadership 2020 which provides essential key aspects of businesses and leadership.

He has worked as a radio and television host. DJ Sbu has hosted over 100 episodes of Friends Like These which made his fan base expand. The DJ was a co-owner of the TS Records which subsequently closed down in 2017.

Keep reading to find out more about DJ Sbu.


Dj Sbu Age
Dj Sbu was born on the 28th of May in 1977. He is 42 years old.


Dj Sbu Family
He was named Sibusiso Leope when he was born in Tembisa. He was raised by both his parents, Mothlegi Leope and Ntombizodwa Mothlegi Leope. Dj Sbu grew up in Tembisa and eventually moved to Pretoria when he enrolled at a secondary school to further his education.
Dj Sbu Education
Sibusiso started his studies at Welamlambo Primary School and he advanced his studies at Central Secondary School in Pretoria, in 1993. The musician enrolled at African Media University where he studied Sound Engineering and graduated.
Dj Sbu further went to enrol at Technikon Witwatersrand University and studied electrical engineering for four years, and he graduated.


Dj Sbu Girlfriend
Dj Sbu used to date Disebo Makatsa, whom he
has a baby
with, the girl was named Waratwa Leope. After they broke up, the musician is now known to be seeing Boitumelo Mahlase.
Dj Sbu Career

Dj Sbu began his broadcasting career in 1998 when he worked at Tembisa Info Radio which was a community radio station.
He worked there for 18 months where he was responsible for producing and hosting popular weekend shows. After serving the radio station, Dj Sbu decided to depart and start a journey with YFM, a South African Radio station, in 2000.


He worked as a producer and a host for yet another popular weekend show, Beauty and the Beast with Angela Ludek. Learning his ways around producing, Dj Sbu also filmed a movie called Hang Time, in July 2000.
He was featured on Generations in 2000 and was becoming known by other television series producers, more people wanted to feature him. Dj Sbu was featured on Isidingo in 2001 and starred on It Rained Last Night, a drama television series.
Many were becoming familiar with him as he shot the Toyota Tazz advert in 2000 and he later did a commercial for World Online. In 2001, Dj Sbu used to publish his writings through a monthly column in YFM. He also served as a Dj in the Vinyl Experience Meltdown Competition which was every Friday on
Dj Fresh's
show, the Easy Drive.
He continued his journey by presenting a talent search youth show, Gumbi Fire which was aired on SABC 1. Dj Sbu had a hunger to learn more about producing and hosting.
He then became the host of a reality show, Friends Like These and subsequently became the co-owner of a record label, TS Records. In 2005, he was announced as the new radio presenter for the YFM show, Y-Lens. He didn't continue after a year due to personal commitments. He later joined
Ukhozi FM
, but he resigned after a short period and rejoined YFM.
As a musician, Dj Sbu's discography looks as follows:

2006: Y-Lens Vol. 1
2011: Sound Revival
2012: Sound Revival Vol. 2
2014: MoFaya
Dj Sbu Awards
Dj Sbu has been a notible Deejay in the South African Music industry with hits such as Remember When It Rained, Lengoma and many more hits which have made people take an interest in Kwaito, house music and deejaying.

He has won the following awards:

2004 - South African Music Awards for Artist of the year
2007 - South African Music Awards for Record of the year
2012 - 18th Annual South African Music Awards for Remix of the Year "Lengoma"
2015 - South African Music Awards for Best Remix
2016 - Metro FM awards, Record of the Year


Dj Sbu Business
Dj Sbu was the co-owner of TS Records with Thembinkosi. The record label had signed big names such as Brown Dash, Mzekezeke, Zahara and Sbu himself was signed under the record label as a recording artist.
However, they decided to shut down TS Records in 2017 due to the negativity which the record label carried with it. The were rumours that there was bad blood between DJ Sbu and TK.

Instead, their decision derived from a need to grow in other aspects of their lives.
Speaking to
Destiny Connect
DJ Sbu explained that it was important for both men to focus on their other individual business ventures and that there was basically no time for them to place all their energy into the record label.
After TS Records, Dj Sbu decided to undertake a noteworthy venture and became the founder of the energy drink, MoFaya. He sold 26% of the production to Coca-Cola.
Dj Sbu believes and applies non-traditional marketing and advertising methods in marketing his energy drink. He sells it by walk-ins,and also sells the energy drink randomly on the busy roads of Johannesburg.


He has shared his business understanding in the books that he published, The Beginning, Billionaires Under Construction – The Mindset Of An Entrepreneur and The Art of Being A Hustler.

Both books were published under his Leadership 2020 organisation which is aimed at delivering leadership, entrepreneurship and leadership training. In his books, he speaks highly of entrepreneur skills which are essential.
Dj Sbu Philanthropy
Dj Sbu once assisted a student who asked him for R2500 to pay her tuition fee with the University of South Africa. Instead of giving the student the R2500, Sbu took in the student to teach her Leadership 2020 principles and invited her for a day to sell his MoFaya energy drink.


The student is reported to have made double the amount and paid for her tuition. He was celebrated by social media and the public for teaching the young lady entrepreneurial skills which she can apply in the future.
Sbu has recently been involved in the Covid-19 donations and assisting homeless people in Johannesburg's CBD. The pandemic can easily spread to the next person without following the safety precautions but Dj Sbu has put it upon himself to join those who are dedicating their lives to help the next person during the trying times.


Dj Sbu Controversy
Dj Sbu was suspended by YFM in 2008, February. The YFM Management confirmed his month-long suspension, but didn't communicate the grounds or reasons for the suspension.
Apparently, Dj Sbu was supposed to play a playlist which was compiled daily by the station's music compiler, Dj Monde. He was caught up in playing music produced by his record label instead. Subsequently, TS Records benefited from the royalties.
This occurred for 3 months after Dj Sbu was handed a written warning by the YFM management and this was also after he publicly accused MTV Based for exploiting local artists.

The music broadcasting channel, MTV Base had brought an American legendary lyricist and a rapper, The Game - who was performing with local artists. Sbu believes that MTV Base refused to pay the local artists and only issued out a cheque to The Game.
Dj Sbu has also been caught up in the Mzekezeke controversy - of using double identities as himself and part-time, Mzekezeke, which he denied the rumours. However, there is no picture of Mzekezeke and Dj Sbu while there were both signed under TS Records.
Until 2018, Dj Sbu when interviewed "Mzekezeke" which was his attempt to clarify the rumour of his double-identity, but there was just something odd about the interview and he kept emphasizing on letting Mzekezeke expose who he is.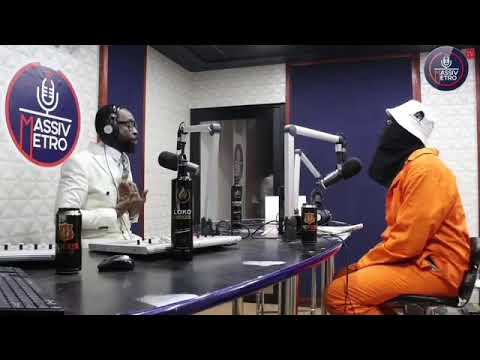 The musician was faced with another controversy which was glued to TS Records when
Zahara
decided to air out the dirty laundry within the record label.
The musician made accusations that TS Records had been abusing her financially and she hasn't received all her royalties from her first album. It was
widely reported
that she was still owed around R10 million by her former bosses at TS Records and was fighting to get that money back.
The record label has denied these allegations.


Dj Sbu Net Worth

Main image credit: Instagram