Kaya FM
presenter
Dineo Ranaka
shocked her fans recently after announcing that she is in an relationship. Yes, Dineo is seeing someone, after announcing recently that she is not interested in a relationship/marriage.
"So listen, I am in a relationship now. I just need to tell everyone. I'm officially no longer single. Three days I've been dating and
Sol
knows – I'm a hardcore no mojolo (it's the worst)."
Dineo continued: "Ladies I am going to give you solid advice. When you get a chance, stay away from guys but I am phakathi inside. Ho monate jwang."


Skit artist, Lemii Loco who was a guest on her show with Sol show advised to see where it goes.


"Atleast if it teka teka's early and then you can get it out of the day and see if you are coming or going with it.


"The reality of making a relationship work, there's a lot that goes into it and we go into relationships with so much expectation and what we want the other person to make us feel and make us happy forgetting that we need to put the same energy," he told Dineo.


He added that when "It starts not going your way that's when people start throwing in the towel.


"Healthy relationships are built by a lot of hardwork and communication. All of these cliché things that we throw in conversation actually need to happen in a relationship."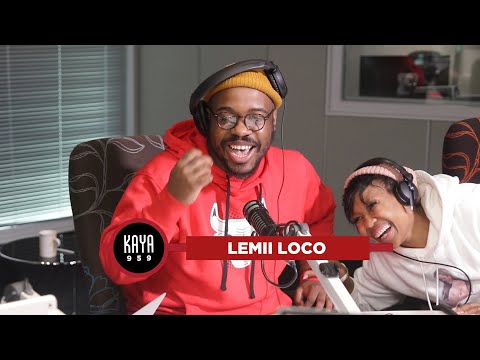 Dineo broke many hearts recently when she revealed and made it clear that she has no desire to walk down the aisle, EVER! She made this revelation in a social media post, where she says her world does not consist of a husband.


Incase You Missed It: Dineo Ranaka's Husband And The Real Reason For Their Divorce


The Kaya 959 Breakfast host was secretly married before to Klaas Pesha but their marriage ended abruptly. In the marriage, they welcomed a baby girl who is Dineo's third child.


In the short clip Dineo echoed, "If you've done the work on your happiness, please put emphasis on it because some of us leave to heal, the leaving was actually the healing. We'd be broken if we were still inside it. We've left it and now we're feeling a bit better about it and I don't think we're all designed to want the same things.
"There are married people in life and unmarried people who can both be very happy or very miserable and that's OK. I happen to be happy and that's OK.
"We're not recruiting each other, normalise being honest about your feelings. The world that I'm trying to build for myself has no desire to make room for a husband and that is OK," said the outspoken Dineo Ranaka.
Main Image Credit: Dineo Ranaka Instagram Account/@