Mbali Mlotshwa is giving us #BodyGoals right now. 
The actress has shown that you can still look sexy in a bikini after giving birth to two children. The mother of two boys took to Instagram to share a hot picture of herself in a beautiful swimming costume.
The snap was captioned: "Wearing my @hm hat for the first time today #sunwho. Preggy ladies join me as I share my secrets and tricks on how I got summer ready so fast after two babies Tickets available @nutickets: simplyenhle.nutickets.co.za/#PreggyRoyal #5December #sepreggoz #simplylive #simplylove #simplyenhle."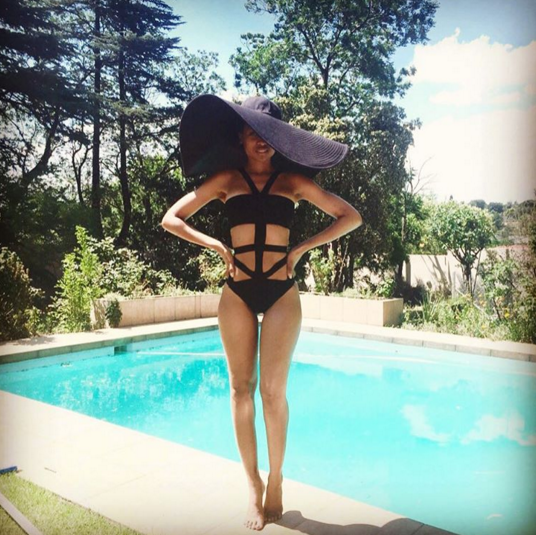 Can we take a moment of silence to appriciate Mbali's body? Now we have no choice but to hit the gym. It is, after all, bikini season in South Africa.  
Image credit: Instagram