South African drama series, Gomora, which premiered in 2020 during the lockdown became an instant hit with South African television viewers. Fast forward to 2022 and everything appears to be falling apart.

Read More: Former Scandal! Actress Shares More Images From Her Wedding

This comes after a few of its most talented stars left the drama. It's also been reported by Sunday World that Zolisa Xaluva who plays Melusi Dlamini would be leaving the hit show. According to the article, the thespian and the show producers were not seeing 'eye to eye.'

With season 2 of Gomora ending on a bloody cliffhanger, season 3 follows one of its lead characters as she goes down a destructive path. The drama won't be in short supply and adding to it are five new characters joining the series.

Viewers should have already met Duncan Leballo (played by Aubrey Makola), the serious and suave wealthy record executive. He's a narcissist with a thing for young girls and made his debut in episode 1 of season 3.


In episode 16, airing on 16 May, we will meet Bra Mike's son, Mike Junior (aka June-July, played by Tiisetso Thoka). Under the wing of hostel king Qhoqhoqho, he's been doing petty crime since the age of 13, and he's here to make sure Sonto won't be able to enjoy life since she killed his father.
Episode 17 introduces Nolo Makinta (played by Jessica Sithole), a failed slay queen traumatised by all the things rich men have put her through. Naturally, her disdain for men draws her to another wounded woman – Thathi. Will their new relationship lead them further into darkness?
By now you should know that joining Gomora High as a new teacher is Andile Faku (Played by Moshe Ndiki), who we meet in episode 25 (airing on 20 May). Gambling has ruined his life – he lost his lavish Sandton life and cushy private school job because of it. He thinks his new gig is beneath him, but his sense of humour makes him hard to dislike.

Last but not least Fezile Makhanya joins Gomora as Nkosinathi Cele, whom we'll meet in episode 42 on 21 June). Charming and blessed with the gift of the gab, he can talk his way out of anything. The high school principal is also an authoritarian who clashes with parents. Trapped in an unhappy marriage, he soon meets the woman he knows he should have married. And seeing as she's recently single, who knows what could happen?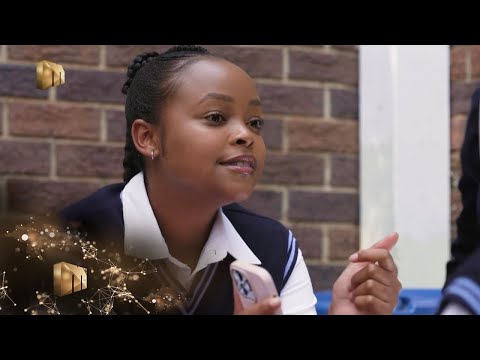 Main Image Cred: Fezile Makhanya Instagram Account
Read Next: Terry Pheto Introduces Us To Her Star-Studded Savage Beauty Cast