What a month it has been for hitmaker Focalistic. After making his debut on the Billboard charts and getting recognition internationally, multi-Grammy award winner Alicia Keys also shared a video with her entire family jamming to his track.
The Pretoria born performer has been growing from strength to strength since 2019 and at this point, the sky is the limit for him. Off the back of a great collaboration with Nigerian music giant
Davido
on Ke Star remix which was produced by Vigrodeep,
Foca
also received a major co-sign from one of the biggest moguls in the entertainment industry,
Diddy
.
The Bad Boyz records owner who's currently living his best live took to his IG stories to share a video of himself and his friends jamming to Focalistic's track. Diddy has over 17 million followers on Instagram and his opinion in music is revered as he was one of the people responsible for introducing the world to the Notorious BIG.
The remix of the track recently made it to the Billboard 100 global chart. He is currently number 16 on the charts, just below Cardi B. The song has already received multiple plaques here in South Africa. Diddy has always shown love to artists on the continent, he is very close friends with Black Coffee and can be seen promoting his music from time


The rapper has had a good last couple of month. He recently bought his first car, a brand new BMW M Sport. Chatting to Afternoon Express last year, Focalistic revealed that he used to be depressed before the fame.


"Two years ago I was graduating. I was depressed with school and everything. I never thought that I'd achieve as much as I've achieved and for me, it's a thing of motivation." He added. "You can't blame your parents because they were in a whole different generation. I had to go to school to show my mom that I can complete something. In my second year, she told me that I can quit because she could see I didn't like it. Eventually, you can get out of it and you can do whatever you want."


He also revealed that he's excited to see that the masses are responding well to his music. "
Before anything, it's always been about the love of the city. That's why I do it and that's why I started in the first place rapping in spitori. For me, it's exciting to see people react the way they've been reacting and it's all love." Said the rising star.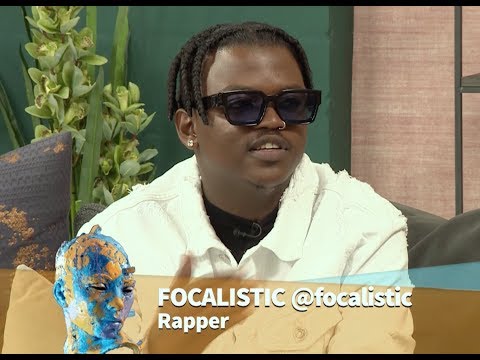 Main Picture Credit: Instagram