It's back to that television grind for actress and fitness junky Hlubi Mboya.
The actress, who got married in October 2015, has confirmed that season two of SABC 1's Mfolozi Street is in the pipeline.
Hlubi plays the character of Sonto, a mother of two who faces challenges and experiences that come with living on Mfolozi Street.
Although Hlubi has been a regular on the silver screen - working on local films such as iNumber Number, How To Steal 2 Million and A Small Town Called Descent, we haven't seen much of her on the small screen, but the return of Mfolozi Street is about to change all that.
Hlubi, who is married to Kirsten Arnold, has mentioned in previous interviews that she is ready to start a family. In her 2015 interview with Drum Magazine, Hlubi also mentioned that she'd love to also adopt.
"I'm 37-years-old now, and I want two children of my own. I also want to adopt, because I feel it's my duty to do so as there are children who need to be loved and cared for. I grew up in a household with many cousins and aunts, and even though she didn't have much, my granny took care of the household," she said.
Since that interview, it seems like Hlubi is really feeling the pressure of starting a family soon.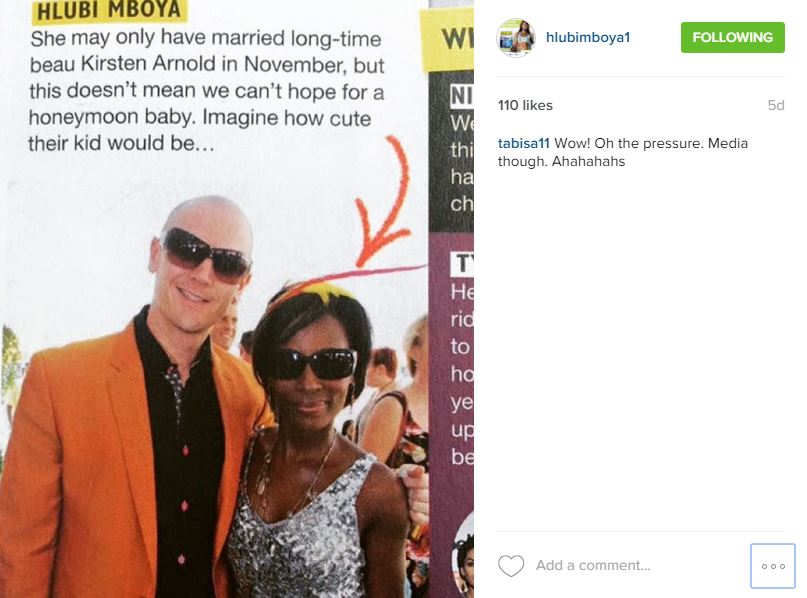 Image credit: Instagram @hlubimboya