This week we spoke to DJ Sgqemeza, the new DJ on Ukhozi FM's Morning Drive Show. Fans of Ukhozi have taken well to Sgqemeza ever since he took over in early February. The young DJ took over from Linda Sibiya, who was controversially axed in January and has not been welcomed back since. 
We kicked the interview off by asking him about his progress on Vuka Mzansi and how the journey has been ever since he joined. His response is positive and jovial and he comes across as a favourable fellow. 
I joined Vuka Mzansi on the 3rd of Feb, so yeah it's been good. Its very interesting.  Being the DJ on the morning drive is certainly more of a challenge but i'm used to that. My whole journey in radio has been a challenge, truth be told. I started out at Ukhozi behind the news desk and I eventually moved on to become a newsreader shortly before being able to present my own radio show. When I started the afternoon drive, a lot of people didn't think I was ready, but I proved I was. Once again, this time around I know I am ready for this challenge.
He was confident, in the most unassuming way possible too, and it was refreshing to chat to him during that afternoon. However there was no escaping the fact that  took over from one of the biggest DJs in the country. Can't have been easy boots to fill? 
"For most people looking in, yeah I can see why they would think so. But even when I was on the afternoon drive (where I took over from Linda by the way!) a lot of people asked "can this young guy do it?" and I proved I could. 
This time around there was a lot of talk on social media, people asking if I could fit into Linda's boots. Instead, I decided to throw those boots away and buy my own! There was a lot of pressure trying to make its way from a lot of places. I just refused to focus on it and carried on with my things.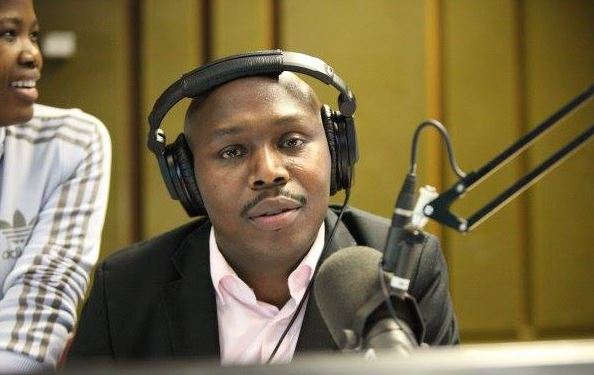 I then ask about the challenges of the Morning Drive slot as opposed to the afternoon drive.
It's quite amazing. Instead of challenges, I see a lot of opportunities. I look at it like "Wow, I've just spoken to such a massive group of people"  What I do enjoy about the morning show is that You're done by 9 and then you have the rest of the day. Now I can MC, be a program director, do corporate gigs etc. It was different on the afternoon drive. 
However, one cannot shy away from the fact that I was expecting the challenges. I mean, people wake up expecting someone they knew for years to be greeting them and now I'm coming in. I think when we consider the way he left as well made things a little more difficult to. 
Before we conclude our chat I ask what it's like being a part of the Ukhozi families- which is surely one of the most special radio families around.
Ukhozi FM? Wow. If you ask any radio DJ, they will all tell you that they would love to be on Ukhozi. I've been offered jobs, multiple opportunities, everything- but I refused them all. People can offer me all the money in the world, but if you don't give me Ukhozi then you may as well look somewhere else. Ukhozi is home and there's such a beautiful culture.  We have strong values that translate into our programs too. We don't use dodgy language, we don't swear etc.We have a great team. 
Do you think you DJ Sgqemeza has what it takes to make Ukhozi listeners completely forget about Linda Sibiya? Leave us your thoughts!